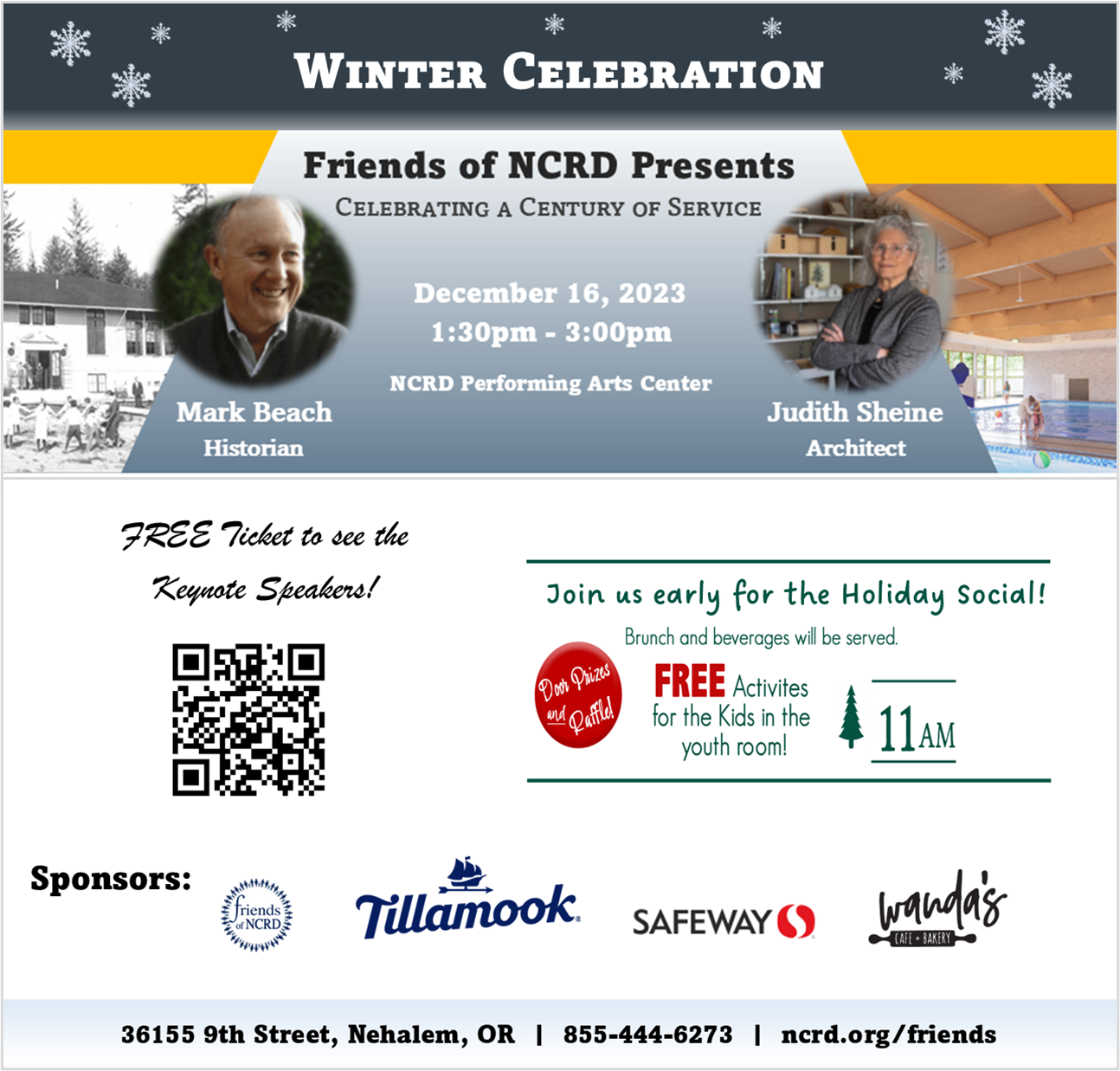 By Gordon McCraw, Meteorologist for the Tillamook County Pioneer
Thursday, December 1, 2022
So, welcome to the official first day of winter! Well, even the beaches got a dusting of snow this morning and the Coast Range saw between 8-12" of the snow overnight and today causing some driving issues across the passes. We saw more showers in the afternoon today that brought a dusting of snow from Astoria south into Newport along the beaches as a low pressure area west of Astoria moved southward. Tonight, we will see more rainshowers, and low level snow, but as warmer air gets pushed in, freezing rain is possible in some areas as the low temperature at the surface is forecasted to be around 31 degrees. Winds this evening westerly 4-8, and the snow level, which had climbed to around 1000' this afternoon, will be around 800' again tonight. There is still a Winter Weather Advisory in effect until 10PM for more accumulating snow in the Coast Range, maybe another 1-3". The good news is the activity should start to ease in the early morning hours.
Tomorrow morning, we should be between systems, but the break is short lived as we see a warm front trying to nudge in, so we do keep a chance of rain and rainshowers with the snow level lifting from 1200' in the morning to 2200' in the afternoon. The winds will also be increasing again, becoming southeasterly 8-12 gusting to 25, the high near 44. Tomorrow night looks cloudy with showers, the snow level now up to near 2700'. Expect some breezy southeasterly winds 10-15 gusting to 25 tomorrow night, lows near 34.
The low that gave us all the recent weather will have moved south of the area along the coast Saturday, moving towards northern California so the shower activity becomes more widely scattered, still the east winds 8-12, highs near 45, the snow level around 1200'. We continue with a slight chance of showers Saturday night, the snow level falls to near 700' but with high pressure building in after midnight, the snow level lifts to near 1300'.
Sunday morning any remaining showers come to an end and the snow level continues to climb, up to near 2000', the afternoon high near 44. Sunday night looks mostly cloudy but dry, the low near 33.
As for next week, while high pressure tries to build, the models continue to show disturbances moving across, bringing a slight chance of snow thru the first half of next week with afternoon highs near 48, nightime lows near 34.
Photo by Don Backman – Standard Grade, Tillamook State Forest, 1/4/21