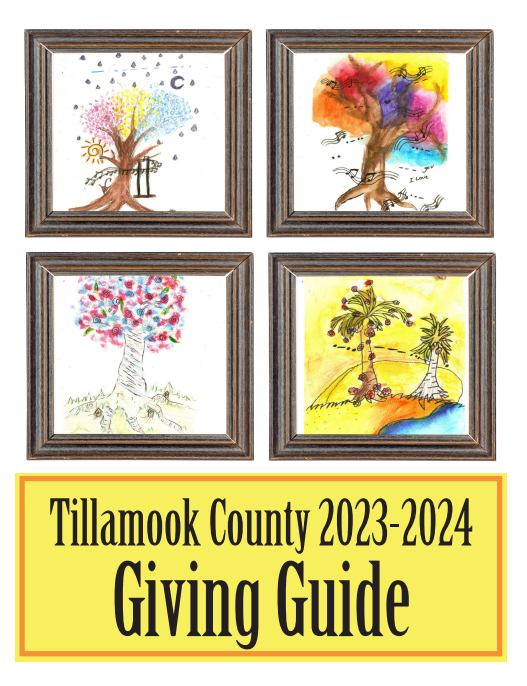 By Gordon McCraw, Meteorologist for the Tillamook County Pioneer
Friday, December 16, 2022
Though weakening, the high pressure ridge will continue the nice, but cold, weather for one more evening. So, we can expect some mostly clear skies tonight with light winds which allows for more radiational cooling so the temperatures drop to near 33 and allows for some spotty frost.
With a trough of low pressure dropping down from the north tomorrow, the ridge further weakens which allows a weak front to approach from the northwest tomorrow afternoon, giving us increasing clouds and a slight chance of rain in the afternoon. We will also see light winds, the high near 45, the snow level around 2300'. Expect cloudy with that slight chance of rain tomorrow night, light winds, lows near 37, the snow level around 2100'.
The chance of rain increases some on Sunday under mostly cloudy to cloudy skies, winds becoming westerly 4-8, highs near 44, and with some colder air spilling in, the snow level drops to near 1600'. Mostly cloudy skies expected Sunday night with a slight chance of rain, light winds, lows near 34 so the snow level falls to near 1200' so the higher passes may see some snow flurries.
Good news, the models are now down to showing only two weather outcomes for next week. The bad news, they are down to completely different roads. The majority of them say the ridge, with slightly warmer temperatures, builds in over the area while the rest say a trough will pull in some even colder air which would set us up for some cold rain with possible low level snow over the area, especially Tuesday into Wednesday.
So, the merger of these scenarios equals, cloudy with a slight chance of rain Monday with the snow level down around 1000' that morning, the high near 43, then a little better chance of rain Monday night, the snow level around 800' late, lows near 33.
Going with the majority of the models Tuesday, we go with mostly cloudy skies with a chance of rain Tuesday, the snow level rising to near 2500' with highs near 46, still that chance of rain Tuesday night, lows near 36, the snow level up near 2800'.
Cloudy and rainy Wednesday and Thursday, highs up near 51 by Thursday, lows near 40.
If you are traveling for the holidays next week, stay tuned! With the models being on opposite ends of the board, the weather could be better than expected, but could also be worse than expected for next week. The best advice is just to keep an eye out on the weather, and our forecast, for changes as they could be significant … gotta love weather forecasting!