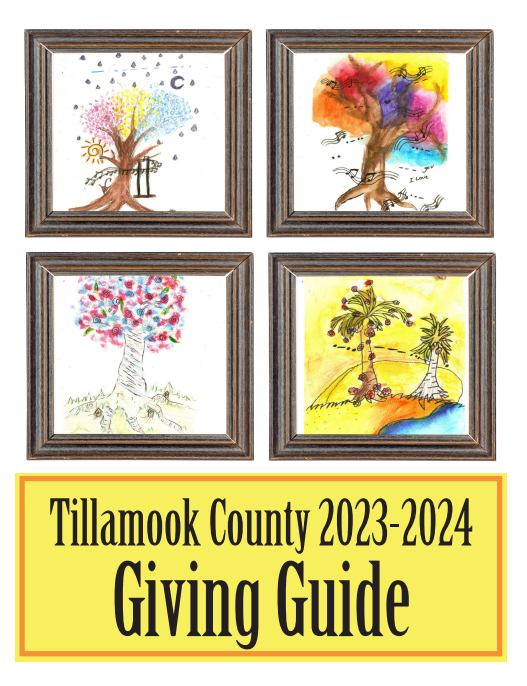 By Gordon McCraw, Meteorologist for the Tillamook County Pioneer
Friday, December 23, 2022
Well, last night was one for the books with freezing rain impacting all of the Pacific Northwest. The icy conditions severely impacted travel throughout the area from yesterday evening thru early this morning. This morning the temperatures along the north coast warmed to above freezing around sunrise and slowly continued to climb into the upper 40s around Tillamook, a little lower to the north. This obviously improved travel in the county.
The rain will continue tonight, still the easterly winds 5-10 gusting to 18, but the good news is the low only drops to near 47. Travel across the passes will be improving tonight though the freezing rain may continue in the north valley area until late tonight, or early tomorrow morning as you get closer to Portland.
The Christmas weekend continues to look wet with more moisture being pushed in by a low pressure center to the northwest. So, tomorrow looks rainy with east winds 8-12 gusting to 25, the high near 52, rainy tomorrow night with light southeasterly winds, lows only down to near 51.
Still rainy on Christmas Day, winds southeasterly 5-10, the high near 58, then the first of multiple moist system moves in Sunday night. This will bring moderate rain Sunday night into Monday that looks to set up as a minor atmosphere river event. Highs Sunday near 58, lows near 50.
Monday the conditions ease a little, and briefly, as another stronger system looks to impact the area Monday night into Tuesday. Most of the models direct the strong low pressure area up towards Vancouver Island but several other models do push the low further south toward our area. This gives us a forecast of rainy, moderate to heavy at times Monday and Tuesday, as well as windy, highs near 55, lows near 43.
The trough or low pressure area moves across Tuesday night thru Wednesday so the rain continues. The models suggest we could see 2-3" of rain along the coast from Monday thru Wednesday with the Coast Range seeing 3-5". After that, another weaker system likely impacts the area sometime Thursday. While these rain rates might not be alarming over a three day period, these are also predictions almost a week away. I would say at this point we need to monitor the forecast for both the rainfall amounts and the river level forecasts as we are in prime flood season.
Merry Christmas to All!