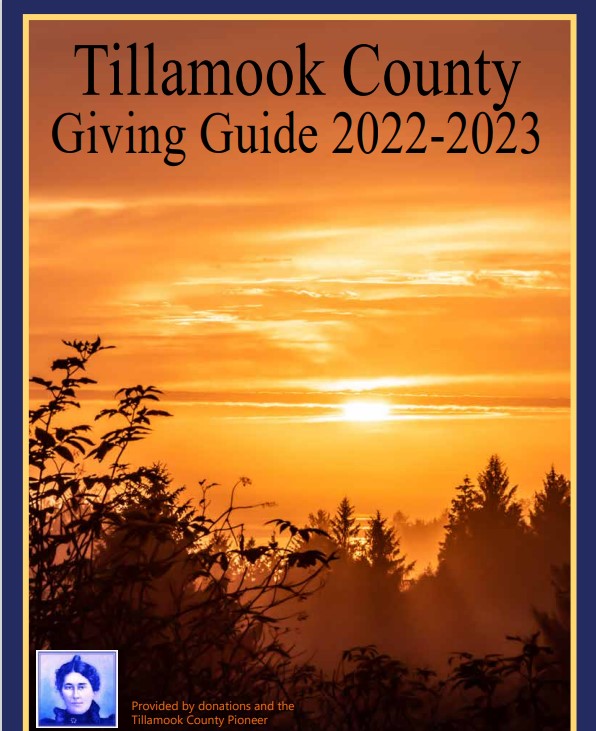 Current Warnings/Advisories include High Surf, Coastal Flooding, Beach Hazards, Storm and Wind Warning
By Gordon McCraw, Meteorologist for the Tillamook County Pioneer
Monday, December 26, 2022 – Noon
Winter, the gift that keeps on giving. With the ice storm winding down with the only area still having issues being the Gorge, now we get a series of strong Pacific Storms moving in. The first moved across earlier today bringing between 1" to 1 1/2" of rain but with gusty winds leading to some local power outages.
The next in the series of storms is forecasted to intensify as it moves into Washington and will be even stronger than this morning's system. This next system is expected to bring even stronger winds and rain, heavy at times, along with high seas with possible Coastal Flooding and increased sneaker wave concerns. The coastal area is expected to get another 1-2" of rain while parts of the Coast Range could see 3-4" on top of the inch or more many areas have already seen. Winds inland could gust to 35-45 with gust to 55-65 possible at the beaches. The coastal waters are looking at a Storm Warning starting tonight that could bring 25' breakers and add to this that we are coming out of a King Tide period where high tides are still elevated enough that, when you add increased river levels, tide anomalies, and somewhat higher tide, Coastal Overflow Flooding is possible. On the positive side though, tonight's low temperatures are only forecasted to be around 46 degrees. Oh, and did I mention the chance of thunderstorms later tonight once the front passes through?
The rain and rainshowers continue tomorrow, still with the possibility of thunderstorms, and the southwesterly winds increase to 25-35 gusting to 40-50 inland, possibly 60-70 at the beaches as the system's associated low pressure area pushes into Washington. The activity eases some tomorrow night, still with showers, the southwesterly winds 15-20 gusting to 35. Highs tomorrow drop to around 44 during the day and down to 40 at night. The area can expect another ½ to 1" of rain tomorrow but with the westerly flow, the Coast Ranges could see 1-3" of rain. This will be something we need to watch, for effects on the coastal river levels. The Nehalem and Wilson are now expected to reach bankfull, subject to change between now and then!
The activity eases Wednesday with scattered showers and southerly winds 5-10, highs near 46, lows near 39, then the chance of rain returns later Wednesday night with the next system bringing rain thru Thursday into Friday, but then things start to wind down for the weekend with the rain decreasing Saturday then Sunday just Mostly Cloudy and 46 to usher in the New Year!