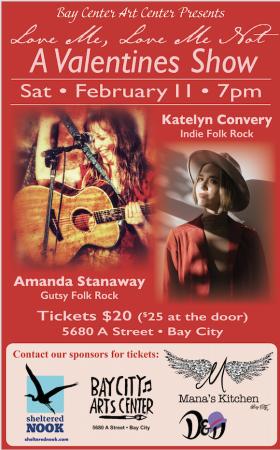 By Gordon McCraw, Meteorologist for the Tillamook County Pioneer
Friday, December 30, 2022
Weather
Well, I am happy to report that the weather picture has calmed down today. We have a Hazardous Seas and a Small Craft Advisory out over the ocean and a Winter Weather Advisory for the Cascades above 5000', and that is it, but nothing over or near us! The last system did give us around ½ to 1" of rain along the coast with the Coast Range seeing about 1 ½". This did kick the rivers up about ½' but fortunately they had already gone down enough that this was not significant.
A look at the satellite picture clearly shows the jet stream has drifted south some and is now aimed at central and southern Oregon. There does appear to be a disturbance riding up the jet that will likely bring some more rain into our area later today and bringing some southerly winds 8-12, the high today near 52. As the disturbance exits the area tonight and the front's parent low pressure area moves northward along the British Columbia coast, the activity here will diminish some tonight, the winds die off, some patchy fog possible, the low near 41.
The activity continues to diminish tomorrow under mostly cloudy skies as high pressure starts to move in, light winds, the high temperature a little cooler at 49, the snow level drops to around 3000'. Any remaining rain ends tomorrow night, calm winds, lows near 37, the snow level down to near 2500'.
For the first day of 2023 we expect a dry day with partly sunny skies, light winds, the high near 49, unfortunately it looks like the active pattern will return with a chance of rain returning late Sunday night, the snow level drops to near 2000', lows near 37.
The first workweek of the new year will see a large low pressure area up in the Gulf of Alaska having areas of disturbed weather rotating around and under the low. The disturbances will then get pushed to the northeast by the jet stream and as a result we end up having areas of light rain push across the region for much of next week. So, the forecast is for cloudy skies with some mainly light rain likely each day, the highs near 49, the lows near 37, the snow level up around 3000'.
I hope everyone has a fun, SAFE New Year Celebration this weekend…see ya next year!