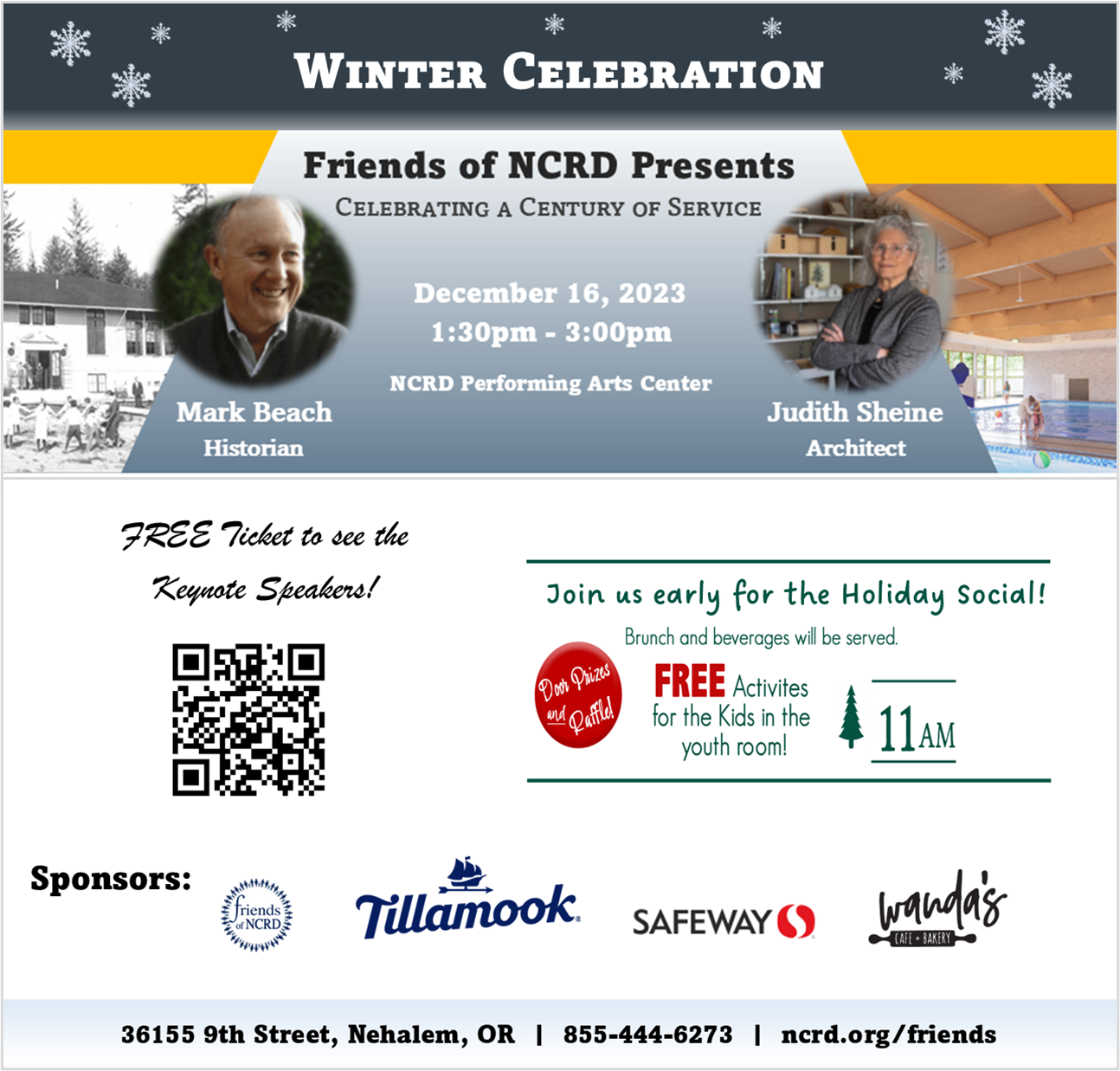 By Gordon McCraw, Meteorologist for the Tillamook County Pioneer
Monday, December 5, 2022
The low pressure area responsible for the recent rain has drifted southward and now rests off of northern California, and is expected to move inland as it weakens. Now, with a strong ridge of high pressure well to the west, we are stuck in a northwesterly flow that will have several weak disturbances ride the flow, dropping into our area and bringing clouds with periods of drizzle tonight, we also see some light east winds, and a low of 36.
We see more periods of patchy drizzle tomorrow under mostly cloudy skies, light winds, highs near 47, the snow level drops to near 2500'. A slight chance of rain moves in tomorrow night, calm winds, lows near 37, and the snow level lifts to near 3000'.
By Wednesday the ridge starts to weaken as a large low pressure trough drops southward from the north so the rain chance increases Wednesday evening with rain likely by Wednesday night. The winds becoming southerly 4-8, highs near 48, lows near 38.
The models are wavering on just how strong and moist the system will be, but it is starting to look very wet and cooler with rain likely Thursday and Friday, highs near 46, lows near 34, and more rain is expected for the weekend as well, highs near 47, lows near 35. As the Weather Service puts it, presently our confidence is low on the amounts of rain and the exact storm track which will drive where the heavier rain falls.
The bottom line is, it looks like we have some potential for the rivers to rise again over the weekend, something we will be watching. There is still plenty of time however, for the models to go in one direction or the other. We are also expected to see some higher daytime tides that peak tomorrow with high tide levels lowering slowly thru the weekend.