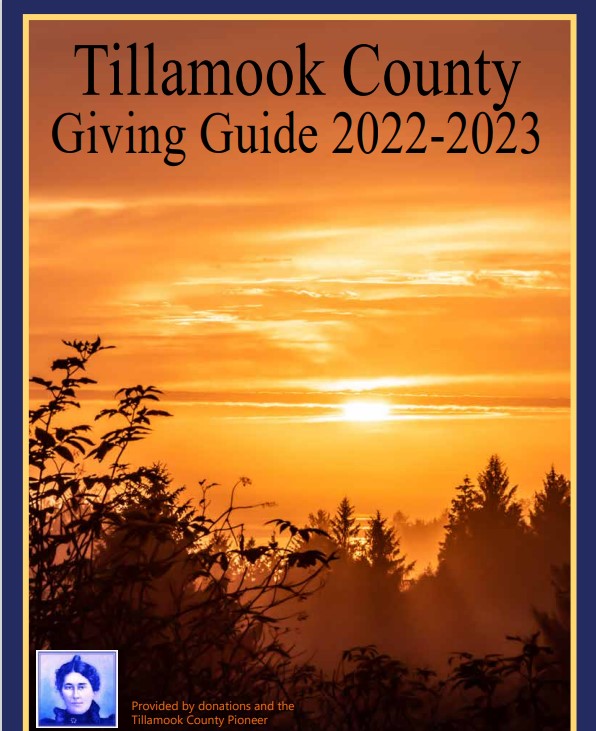 By Gordon McCraw, Meteorologist for the Tillamook County Pioneer
Thursday, December 8, 2022
Weather
The first in the series of fronts moved over this morning and continues to move south and east. Now a trough of low pressure sets offshore and this, and the flow, continue to give us some scattered showers behind the front into tonight. We see some light easterly winds tonight, the low near 37, the snow level around 2000'.
Look for a few more widely scattered showers tomorrow morning, then more rain moves in associated with the next approaching front in the afternoon. Winds tomorrow southeasterly 5-10 gusting to 20, the high near 47. Still rainy and breezy tomorrow night, southerly winds becoming 15-20 gusting to 30, the low near 36 though the snow level lifts above 2500'.
Saturday the associated low pressure area drops southeastward towards the north Oregon coast so look for the rainy and breezy conditions to continue with southerly winds 10-15 gusting to 30, the high near 49. Back over to scattered showers Saturday night that become more scattered after midnight, lows near 37, the snow level back down to near 2500'.
Sunday looks mostly cloudy with the showers diminishing later in the day, the high near 47, then mostly cloudy but dry with weak high pressure moving across, the low down near 33. Total rainfall for the Saturday/Sunday rain event looks to be around 1-2".
We start out partly sunny Monday, the high reaching near 47, but we see another approaching front that night that gives us a slight chance of rain after midnight, the low near 33, so the snow level drops to around 1500'.
Tuesday and Wednesday could be interesting with a chance of rain or rainshowers, highs near 46 but the nighttime lows drop down close to freezing which spells some possible frozen precipitation in the early morning hours in the passes, possibly lower.
Winter continues!