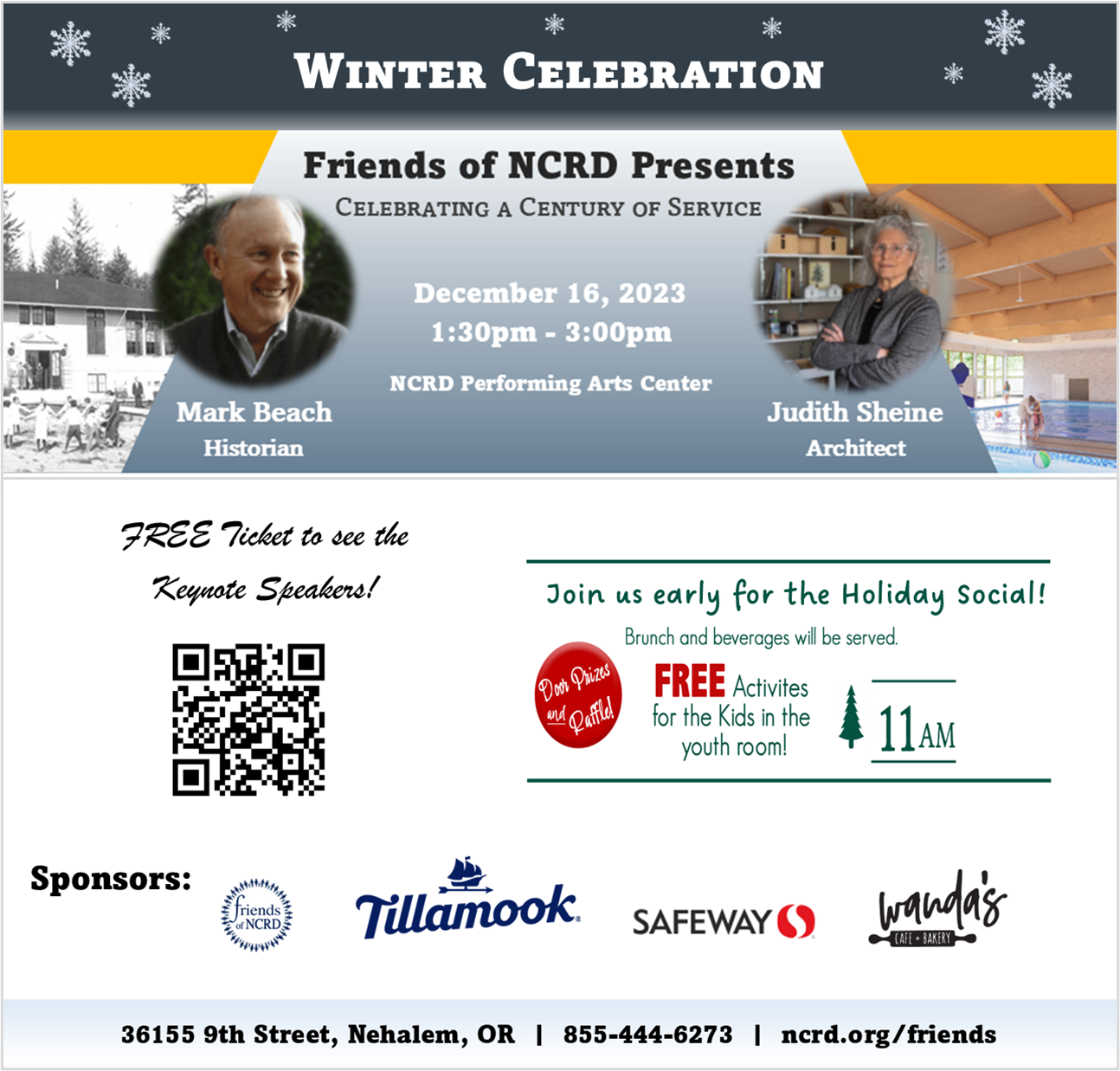 By Gordon McCraw, Meteorologist for the Tillamook County Pioneer
Friday, December 9, 2022
Weather
The weather map has become active once again with a Gale Warning out for the coastal waters to our west, kicking the seas up to 17-22' tonight. I would be concerned about sneaker waves along the shore as a result. To our east there are Winter Storm Warnings for the Cascades and Winter Storm Advisories in other parts of the Cascades. As for us, an upper level low pressure area will continue to move southeastward from the Gulf of Alaska this evening, pushing another front, with its associated rain, thru the area along with some breezy southerly winds 14-18 gusting to 25. With the southerly flow the temperatures will actually rise some tonight, to around 49, and it pushes the snow level up close to 3000'.
The rain continues tomorrow morning then the front itself pushes thru by around noon and we transition over to scattered showers with possible thunderstorms, the winds still southerly 5-10, highs still around 49. The thunderstorm threat ends by tomorrow night though we will continue to see the showers persist though becoming more scattered in nature by midnight. We see light winds tomorrow night, the snow level down to near 2500' with low temperatures down near 36.
The previously mentioned low pressure area continued to move south Saturday and will continue its southward movement Sunday, but far enough offshore to not impact our area so look for mostly cloudy skies Sunday, only a 40% chance of showers with the winds diminishing, the snow level dropping to around 2300', with the afternoon highs around 47. With the low well south of the area, Sunday night we expect mostly cloudy and dry conditions, the low dropping to near 34.
We are between systems Monday with partly sunny skies, the high near 46 and mostly cloudy skies Monday night, lows near 33.
Tuesday the models start conflicting but it looks like another system approaches so mostly cloudy skies with a slight chance of showers in the forecast, the snow level around 2000', highs near 47, still a slight chance of showers Tuesday night as the snow level drops to near 500' with the lows maybe falling to near 30 so there is a slight chance of low level snow in the early morning hours Wednesday if the moisture is still there.
Wednesday looks mostly sunny with that slight chance of showers still, the snow level lifting to around 1400' so some snow is still possible in the passes. The high near 45 then we dry out again Wednesday night when the low drops to near 29 under partly cloudy skies.
Good news, Thursday looks mostly sunny, but it will still be on the cooler side with the high around 44.
The usual disclaimer, with the conflicting models, next week's weather could change some, for better or worse!