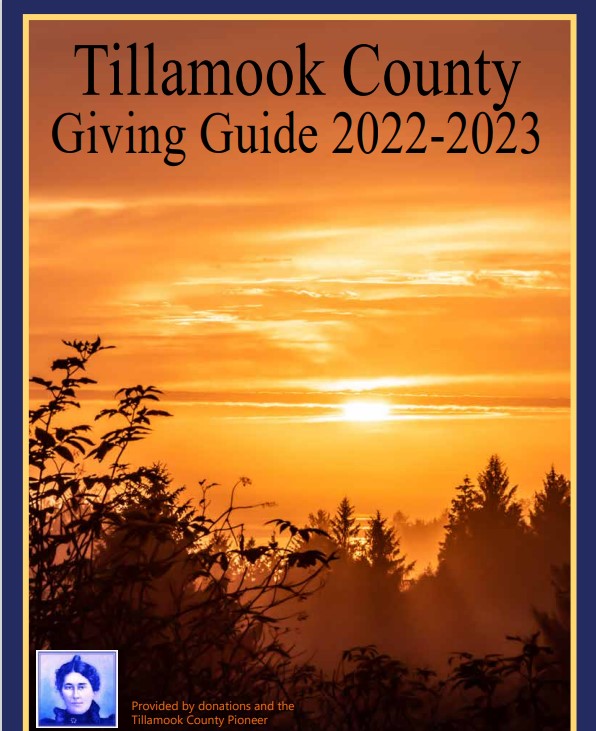 By Gordon McCraw, Meteorologist for the Tillamook County Pioneer
Thursday, February 2, 2023
Well, see if this pattern sounds familiar. We have a trough of low pressure to the west along the coast with a low pressure area that has formed west of California. The low is expected to turn and move northward along the trough. Until then, we see southerly winds that will be increasing tonight as the rain moves in. So, cloudy, and becoming breezy with southerly winds 8-12 gusting to 18 tonight as the associated front pushes in the rain later tonight, the low tonight near 44.
The low continues northward and will be passing off to our west tomorrow as it heads towards the Vancouver Island area. This brings more rain, and we also see the winds increasing, becoming southerly 25-30 gusting to 40, with gusts to 55 possible at the beaches, the high near 50. The low will be northwest of the area tomorrow night, still rainy here though with winds southerly 15-20 gusting to 35, the low near 45. Rainfall totals look to be less than an inch with this system.
Things settle down some by the afternoon Saturday, still breezy with southerly winds 14-18 gusting to 25, the high near 53, another system approaches Saturday night bringing in more rain along with windy conditions again, lows near 43.
Sunday the next trough and associated front push thru bring more rain and winds, highs near 49, then they push off to the east later Sunday night after midnight, the rain eases, lows near 41.
We may have a short break in the rain early Monday as a ridge moves across, but it looks like we will then transition to a zonal pattern which opens us up to more systems pushing across starting Monday night. After that we likely see another rainy period that persists thru at least the middle of next week, highs near 50, lows near 40.
February 2nd is Groundhog Day
Well, Punxsutawney Phil came out of his nest in Gobbler's Knob, Pennsylvania this morning to give this year's weather prediction. Good, or bad, depending on your perspective, he did see his shadow and therefor has predicted 6 more weeks of winter.
Just for the record, he has predicted winter in about 106 of his forecasts and just 19 early springs. There were 9 or 10 years that the prediction was not recorded somehow, and one year that the event was cancelled, that was in 1943 due to WWII.
As far as his accuracy is concerned, he does not do to well. Phil has only gotten it right about 40% of the time in the last 10 years, his overall accuracy is about 39%.
In case you are wondering, this Groundhog thing was started by the Germans and was based on superstition, and us forecasters say, it still is! It was first celebrated around 1887 and for the record, Mr. Phil's official name, according to the Punxsutawney Groundhog Club, is Punxsutawney Phil, Seer of Seers, Sage of Sages, Prognosticator of Prognosticators, and Weather Prophet Extraordinary. Sure beats my "Weather Dude" title, doesn't it?