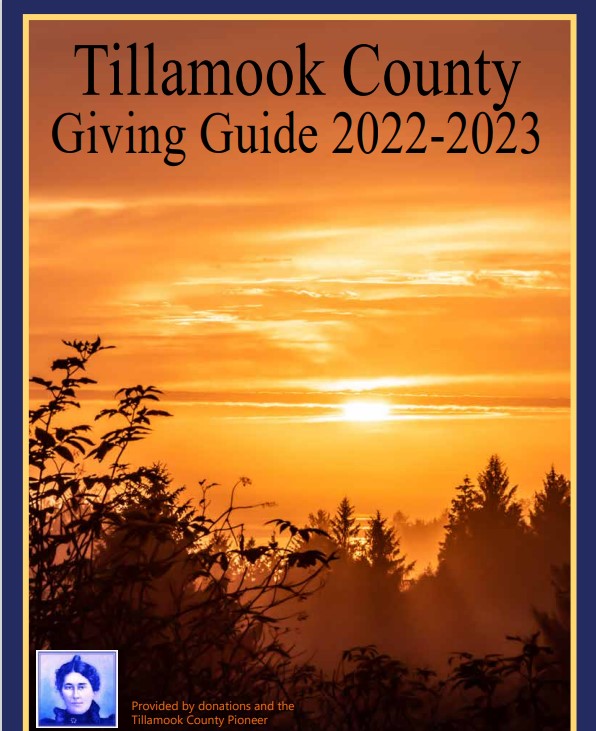 By Gordon McCraw, Meteorologist for the Tillamook County Pioneer
Friday, March 31, 2023
We had a strong cold front move through today that is bringing us some rain and winds as it also pulls the snow level down. After that, we transition over to showers by tomorrow and with the cold, unstable air moving in over the top, we could see some thunderstorms, and maybe some small hail in the heavier showers. These conditions will persist through the weekend. By Saturday night, the snow level will have dropped low enough the top of the passes will start to see snow. From Sunday into next week, we are stuck under a moist northwesterly flow that continues to bring in some showers, and with the nighttime temperature dropping to or near 32, the snow level could drop quite low. After that, things start to slowly warm up, which is good as we are still looking at a chance of showers through the middle of next week.
So, tonight's forecast, rainy with the breezy winds easing and becoming westerly 10-15 gusting to 20, lows near 38. The snow level, that was up around 3500' will be falling to near 2000' tonight, possibly putting 1 to 2' of snow in the higher Coast Range Mountains and there is a chance that the snow level could continue to fall to near 1500', impacting the summit by the early morning hours.
We will have transitioned to scattered showers by tomorrow morning, and some of the showers could produce small hail and there is a chance of thunderstorms, winds westerly 10-15 gusting to 20, highs near 49, the snow level around 1800'. Showers, possible hail and/or thunderstorms still tomorrow night, winds westerly 10-15 gusting to 25, lows near 36, the snow level falling to near 1500' so the Coast Range passes will likely see accumulating snow in the higher elevation summits.
More of the same Sunday, showers with possible hail and/or thunderstorms, winds westerly 8-12 gusting to 18, highs near 45, the snow level remaining at around 1500' adding more snow to the passes. Sunday night the moisture and unstable conditions remain, and there is a chance of lower snow as the snow level falls to near 1000' Sunday night and with low temperatures dropping to near 32 in the early morning hours, even lower snowshowers are possible.
So, this means there is a slight chance of seeing low level snowshowers to start on Monday, through around midmorning, then all rain as the snow level lifts from down around 500' up to near 1500' by the afternoon, the high climbs to near 49. More showers likely Monday night, lows down to near 34 so the passes are still looking at snow with a chance of low level mixed precipitation in the early morning hours Tuesday.
Tuesday on through Wednesday and into Thursday of next week, still a chance of showers, the snow level climbs to above the passes by Tuesday night, up to 3500' by Thursday, highs near 50 Tuesday continue to warm, up to near 56 by Thursday, the lows also mellow, though they drop to near 31 Tuesday night, they are back up to near 36 by Thursday night.
Winter just refuses to give in to Spring on this custody battle over the weather. But…Spring will win….eventually!