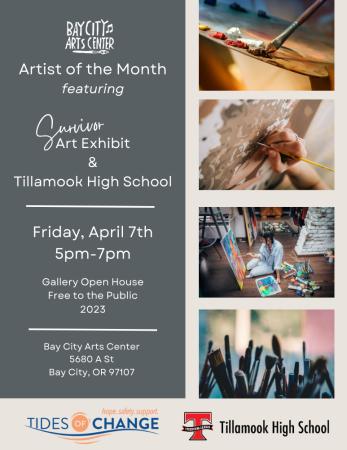 By Gordon McCraw, Meteorologist for the Tillamook County Pioneer
Tuesday, August 23, 2022
A weak low pressure area is over northeast Washington that will enhance the onshore flow tonight, that combined with the building high pressure means more marine stratus tonight and some patchy fog developing late. Winds tonight become light and variable, the low near 56.
The high continues to build tomorrow and heats things up some tomorrow and Thursday so slowly becoming sunny both days with winds becoming westerly 5-10, highs near 74, the clouds and patchy fog returns both nights, calm winds, lows near 57. Things don't look as hot as before for the valley with their highs only in the low to mid 90s.
The ridge starts to flatten or weaken into Friday as a trough moves down from the northwest and this will cool things down for the weekend. For us, Friday looks partly sunny and 71 then Saturday looks mostly cloudy and 67. Mostly cloudy skies both nights, lows near 55.
We see some patchy fog Sunday morning otherwise becoming partly sunny, the high near 70, partly cloudy that night, lows near 54.
It looks like the ridge will build up into the area again next week so we can expect the mostly sunny skies to return with the highs up near 75. Partly cloudy nights still, lows near 57.