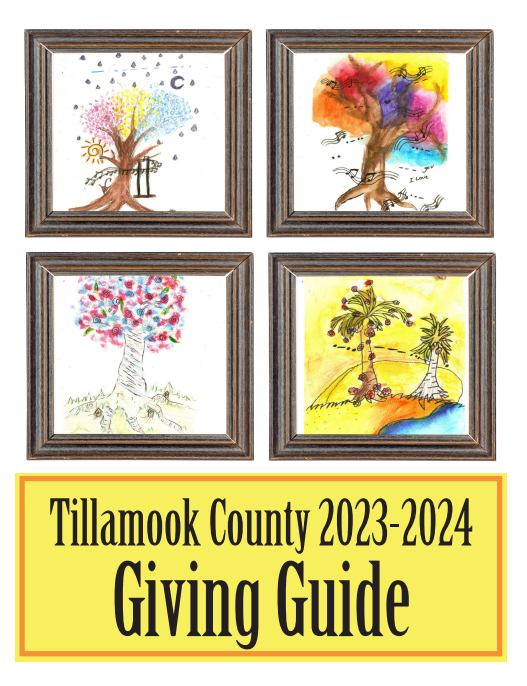 By Gordon McCraw, Meteorologist for the Tillamook County Pioneer
The area saw periods of light rain last night and today, with rainfall totals only a few hundreds of an inch except a little over a tenth of an inch up towards Astoria, a good start and Mother Nature's notice that Fall is just around the corner. Officially, Fall starts Friday night at around 11:50pm and to prove it, she will bring a change in the weather pattern that will give us even cooler and wetter weather through the weekend and on into next week.
So, we had a weak front move though this morning that gave us some light rain, then we had the parent low pressure center drift southward into the eastern part of the state, east of the Cascades. For us, tonight, we see increasing clouds with light winds, the low down near 44.
High pressure moves in by tomorrow bringing sunny skies by the afternoon, winds becoming northwesterly 8-12, the high up near 68, then a mostly clear night tomorrow, light winds, lows near 47.
We can expect sunny skies again Friday, though the ridge is moving east ahead of a trough of low pressure diving down towards the coast from the northwest. The previous low pressure area is still in the southeastern part of the state and weakening and then gets pushed southeastward out of the state. The winds Friday becoming westerly 4-8 in the afternoon, the high near 70. It looks like we have partly cloudy skies Friday night, to start anyway, and we see a slight chance of showers after midnight, the low near 49.
By Saturday we have mostly cloudy skies, the chance of showers increasing, highs near 64, then the shower threat turns to rain as the pattern continues to shift that night, with cloudy skies, the low is around 50.
It appears the jet stream will drop across the area Sunday with several wet systems riding in the flow and bringing plenty of moisture through the region. This means Sunday is rainy with highs near 64, lows near 53.
Monday is highlighted with cloudy skies and more rain, and even a slight chance of thunderstorms during the day, throw in some breezy conditions also, highs near 64, rainy and breezy still Monday night, lows near 51.
The rainy, breezy conditions continue Tuesday, highs near 63, lows near 50.
This period will likely bring us between 1 and 2" of rain between Monday and Tuesday with a slight chance of between 2 and 3" of rain during that period, especially in the Coast Range. I will also mention that the long range models suggest we will see periods of rain through at least Friday of next week.