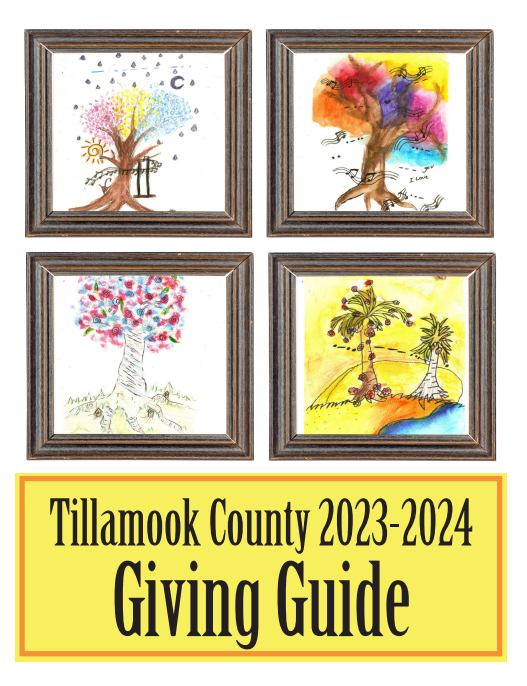 By Gordon McCraw, Meteorologist for the Tillamook County Pioneer
Today's meteorological picture shows a large low pressure area centered over eastern Oregon with wraparound moisture moving southeastward towards Redmond and Bend. The low pressure area will slowly drift southward today. This put our area in a northerly flow this morning that pulled in cooler morning temperatures, with the low dropping down to around 39.
Today our area had a high pressure ridge bringing sunny skies in the afternoon with the high pushing up near 70. It will give us mostly clear skies tonight with light winds, the low drops to near 44.
The low pressure area will be around the Oregon/Nevada border tomorrow but then gets kicked off to the east by a trough of low pressure dropping down from the northwest into the northeast Pacific Ocean. This will also start to push the ridge over our area off to the east as well, but not before giving us one more mostly sunny day tomorrow with westerly winds 5-10, the high up near 71. Tomorrow night we see increasing clouds from an approaching front, calm winds, the low near 47. There is also a slight chance of rain starting sometime after midnight with the chance increasing into Saturday morning.
The models are mixed on the timing, but for now, Saturday looks mostly cloudy to cloudy with the rain chance increasing that morning with rain likely by Saturday afternoon, winds southerly 5-10, the high near 62. The rain eases after midnight, winds southeasterly 10-15 gusting to 25, lows near 50.
It appears the rain picks up again on Sunday by the afternoon under cloudy skies, the highs near 63, cloudy, rainy, and breezy again Sunday night, lows near 53.
This far out, and with some model differences, seeing who gets how much rain next week is difficult. For the Tillamook area ½" to 1" is likely, there is a chance of 1" to 2", and only a slight chance of over 2" for the Monday-Tuesday time frame. The bottom line, the area will see some moderate rain periods, even next week, along with some breezy conditions, highs near 63, lows near 51.
The good news is…this pattern change should put a significant dent in the wildfires. It will also help greatly with the water level concerns in the Water Districts. While we will see the area river flows increase over the weekend, and through the first half of next week, none of the areas River Forecasts show levels that would even suggest concerns for river flooding, so these concerns are quite low.
Here comes Fall!