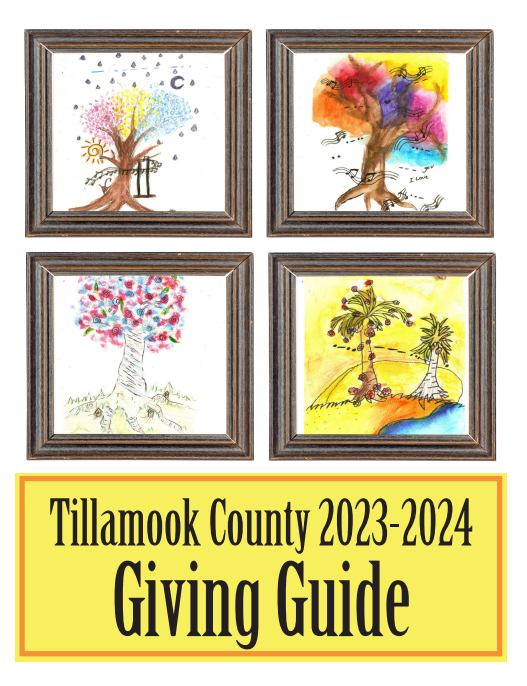 By Gordon McCraw, Meteorologist for the Tillamook County Pioneer
We had a low pressure area develop off to the west last evening, then race northeastward, moving into Washington this morning. This gave us some light to moderate rain this morning along with some gusty winds, with a maximum gust of 32 at Tillamook airport. It also gave us about 1/3" of rain. Looking up toward Astoria, they saw gusts as high as 52 and down toward Newport saw a gust of 55. The National Weather Service Portland did issue a High Wind Warming for the north coast area that was valid until 10AM.
The low moved in and dissipated as a ridge of high pressure raced in this evening, so we can expect a brief break, but it is a short one. Another system is approaching and will push in another round of showers and possible thunderstorms in the early morning hours. The winds tonight are becoming southerly 4-8, lows tonight near 50.
So, we can expect more showers tomorrow, winds becoming southwesterly 4-8, the high tomorrow near 61, mostly cloudy skies tomorrow night with the shower chance easing after midnight, calm winds, lows near 47.
Partly sunny Friday, any remaining widely scattered showers dissipate by the afternoon, winds becoming northerly 8-12, the high near 62, with a ridge of high pressure building in, Friday night looks mostly clear with the low dropping down to near 42.
Saturday and Sunday look fair, dry, and mild with sunny skies, the highs warming to near 67 by Sunday, the lows with mostly clear skies near 45.
For the start of next week, it appears we are under the influence of a zonal flow and that would give us partly to mostly cloudy skies along with a chance of scattered showers, the high near 64, lows near 50. The long range models show another trough moving in by Thursday so more precipitation would be the result into Friday, but all that is a long way out and subject to change.