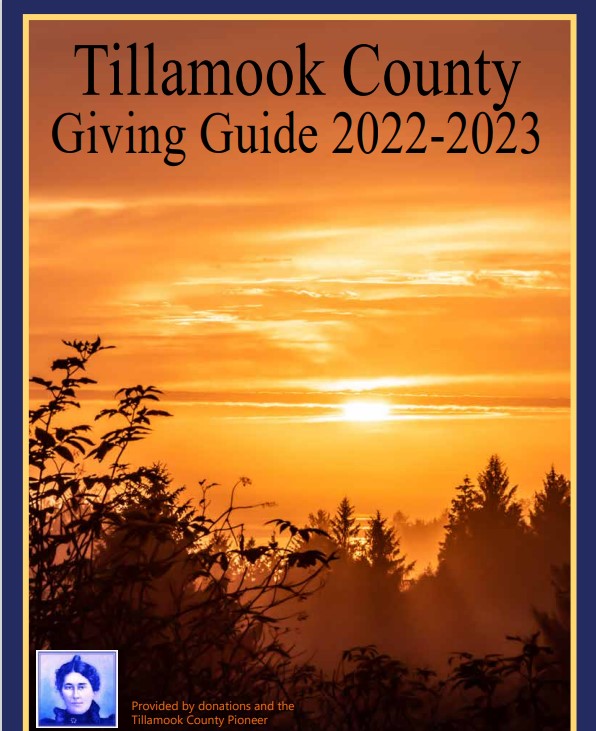 By Gordon McCraw, Meteorologist for the Tillamook County Pioneer
Wednesday, September 14, 2022
 Weather
We had another cloudy, misty start this morning, and with the onshore flow still, tonight will be much like last night so we can expect increasing clouds with the winds easing, becoming light and variable, the low near 53.
Tomorrow will start out cloudy again, and the clouds will burn back leaving mostly sunny skies in the afternoon.  Winds becoming westerly 5-10 gusting to 18, highs near 65.  And we again see increasing clouds tomorrow night, with calm winds, the low drops to near 49.
By Friday we see a pattern change that may actually give us some showers over the weekend. We will have an upper level trough of low pressure moving towards the area from the Gulf of Alaska that will bring a slight chance of showers Friday afternoon, the winds becoming westerly 5-10, a high near 62.
The models are still not in agreement so there is some uncertainty about how fast the trough will drop down this weekend, as well as its strength but it appears, for now, that the trough will continue to drop south off the coast, but it appears to push some of the energy inland that would lead to enough instability to cause some showers and cooler temperatures. So, the weekend forecast for now is for mostly cloudy skies, about a 30% chance of rainshowers, the high near 61, still a slight chance of a shower Saturday night, lows near 47.
By Sunday it looks mostly sunny, the high near 64, some more clouds and a slight chance of showers again that night, lows near 48. Monday, we expect partly sunny skies with that slight chance of showers still during the day, highs near 64, then things improve with partly cloudy nighttime skies, lows near 48.
Tuesday we see mostly sunny skies and warmer temperatures with the high up near 68.
National Preparedness Month
Hopefully, you have learned your risks and responsibilities and how to become more informed about local natural disasters and other hazards, thru things like Emergency Alerts, thru social media and other sources.  You should now have an idea on local shelter locations and your best evacuation route. You should have developed your Emergency Plan that includes a plan for any children, seniors, disable individuals, and of course, your pets.  The next step was to build an Emergency Supply Kit.
The final step is just to Get Involved. Find opportunities to support community Preparedness.  There are many ways in Tillamook County to get involved BEFORE a disaster strikes!  You should ask yourself, "How can I help?"
There are several Emergency Volunteer Corps in Tillamook County, there are Community Emergency Response Teams (CERT) that will help you train to stay safe during and after a disaster.  You can join the Red Cross and become a volunteer in one of their support teams. You could become an Amateur Radio Operator (HAM) and assist in providing communication thru the Amateur Radio Emergency Services, there motto, When All Else Fails.
So, you see there are many ways that you can become involved and help your community before, during and after a disaster. All of these things will also better prepare you to handle whatever disaster strikes.