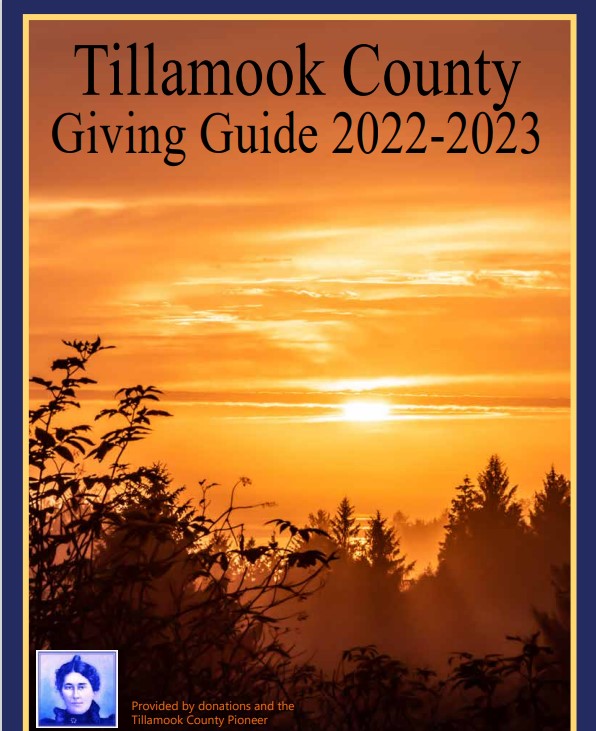 EDITOR'S NOTE: A reminder that this is "Hood-to-Coast" weekend which means LOTS of additional traffic (yes – even more than usual) on our roads. Even though the runners go to Seaside, there are lots of support teams, friends and family that are here in Tillamook County, too. Be sure to allow extra time to get from here to there and pack some patience.
By Gordon McCraw, Meteorologist for the Tillamook County Pioneer
Friday, August 26, 2022
A low pressure area well to the north is enhancing the onshore flow which in turn thickened the marine clouds which caused some patchy drizzle in the area this morning. As the low continues to get closer, it will give us a slight chance of showers tonight under mostly cloudy skies. We see light winds tonight, lows near 56.
The slight chance of showers persists tomorrow, still with mostly cloudy skies, and things turn cooler for the weekend. It will also be breezy again with the winds becoming northwesterly 10-15 gusting to 25, the high near 67. Mostly cloudy skies still tomorrow night, light winds, lows near 54.
Sunday the ridge rebounds and we see mostly sunny skies, winds becoming northwesterly 5-10, highs near 69, then mostly clear skies Sunday night, lows near 54.
As for next week, summer returns as the ridge continues to build, with mostly sunny skies Monday and Tuesday the highs climb back up to near 76 in Tillamook and yep, the valley warms back up into the low to mid 90s in the Portland area.
A weak disturbance pushes towards the area by midweek which would weaken the ridge some and push the temperatures down a little, so, look for partly sunny skies Wednesday, the high near 72, then the disturbance moves in and gives us a slight chance of rain Wednesday night into Thursday. Wednesday nights low near 57, the high Thursday near 70.