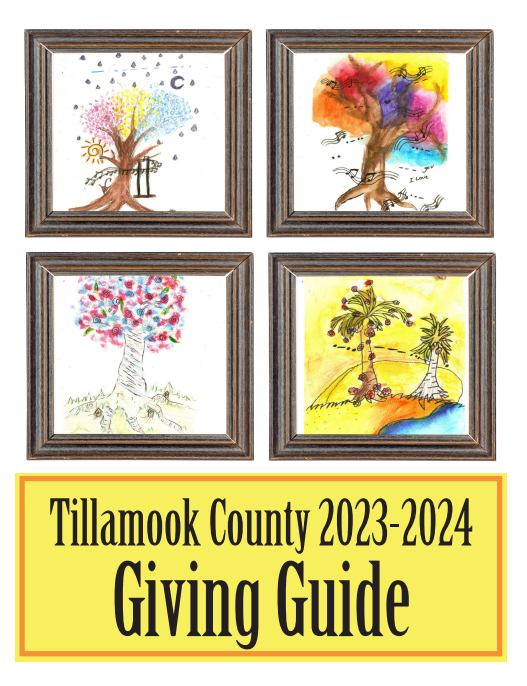 By Gordon McCraw, Meteorologist for the Tillamook County Pioneer
Thursday, October 13, 2022
Weather
The fair, dry, and mild conditions continue with the persistent high pressure ridge remaining over the area. This is giving us some sunny and warm days but also some chilly nights. For us this means mostly clear skies tonight, and with calm winds the low drops to near 42.
Tomorrow looks to be a repeat, a sunny warm day with the afternoon winds becoming northerly 4-8, the high up near 75, then another mostly clear, cool night, with calm winds, the low near 46.
The ridge starts to drift Saturday and passes directly over the area, bringing an even warmer light offshore wind, so sunny skies with east winds 4-8 in the afternoon, the high up near 76, mostly clear skies that night, light winds, lows near 51.
The ridge shifts to the east Sunday ahead of trough of low pressure dropping down from the northwest. This will bring back the cooler onshore flow so while Sunday is another mostly sunny day, with the marine influence the high is only near 66.  The marine clouds return Sunday night along with the patchy fog, the low near 50.
The trough splits as it approaches Monday with some of the energy passing to the north but most of it moving south, leaving us with more clouds but little chance of any precipitation, so, Monday's forecast is for mostly cloudy skies, the high near 64, cloudy with that stratus and  patchy fog Monday night, lows near 49.
The trough energy heads south Tuesday, forming a low pressure area that will go park west of southern California leaving us with mostly sunny skies Tuesday and Wednesday, the highs near 66, and partly cloudy nights, lows near 50.
The long range models suggest another weak trough will bring a slight chance of showers starting late Wednesday into Thursday.  We will see!
Fun Fact – OMG!
With the increasing use of text messaging, abbreviating your words is creating a language of its own.  One such frequently use abbreviation is OMG, which is short for Oh! My God!  But did you know the earliest use of OMG actually appears to be in 1917.  According to The Atlantic, in a letter to Parliament, British Navy Admiral John Arbuthnot Fisher wrote a letter to Winston Churchill about some rumors he heard regarding new titles that would soon be bestowed. He wrote to Mr. Churchill saying, "I hear that a new Order of Knighthood is on the taps, OMG-Shower it on the Admiralty!" So, there you have it, the first use of OMG was in 1917!