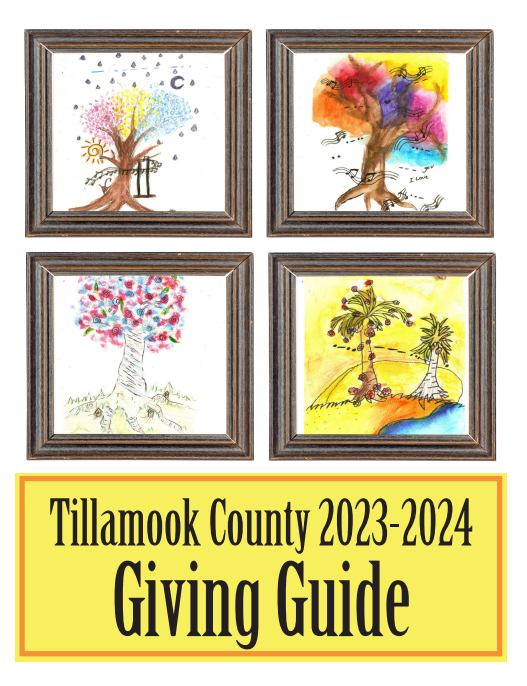 By Gordon McCraw, Meteorologist for the Tillamook County Pioneer
Thursday, October 20, 2022
Weather
The clouds today were associated with a weak and dry cold front moving southeastward thru the area. This continues to be the precursor to a much more active period expected tomorrow, thru the weekend, and for much of next week. We will see one more night of patchy fog but increasing clouds with light winds, the low near 43.
Tomorrow the big change happens as we flip to more autumn-like weather. We can likely say goodbye to the Fire Season and all the warmer temperatures as a strong cold front, and weak atmospheric river takes aim at the area. So, the rain moves in tomorrow Friday by noon, the winds becoming southwesterly 4-8, the high temperature tomorrow only near 56. The rain continues tomorrow night but transitions to showers around midnight after the front pushes thru, the winds shift, becoming westerly 5-10, lows near 45. The air behind the front will be cold and unstable so thunderstorms are also possible after midnight.
Saturday, we see scattered showers with possible thunderstorms still, winds westerly 8-12 gusting to 20, the high Saturday only up to near 55, lows near 42. By Saturday, the higher Cascades could see their first real accumulating snow this season.
The shower activity becomes more widely scattered Sunday but by Sunday night we see another front pushing in another round of rain into Monday with some showers expected behind that front Monday night then, Tuesday, and Wednesday looks wet with another front moving thru. High temperatures during this period around 67, the lows around 44.
In case you were wondering about the rivers with all the rain, well, with the extended dry period, the ground will soak up a great deal of this early rain.  Also, the rivers are very low at this point and while you will see a slight increase in the flows, it won't be anything significant.
Earthquake Drill Today
Today is International ShakeOut Day, when millions of people worldwide participate in earthquake drills at work, school, or home!  Officially the plan was that at 10:20 am (local time), you joined millions of people across the world practicing earthquake safety. While we encouraged you to participate with everyone, you can register your ShakeOut drill for any day of the year, and drill at a time of your choice. You can also include people in multiple locations through video conferencing. If you missed that this morning, well, this is just a recommended time but anytime today is a good time to practice!
Even if you didn't, Drop, Cover, and Hold, this would be a good time to discuss you plan, or to make a plan if you don't have one. What is Drop, Cover and Hold mean?
Well, for most people, in most situations, the recommended earthquake safety action is to:
DROP where you are, onto your hands and knees;
COVER your head and neck with one arm and hand, as you crawl for shelter under a nearby table or desk;
HOLD ON to your shelter with one hand until shaking stops (remain on your knees and covering your head and neck with your other arm and hand).
For more information, please visit www.shakeout.org. For additional earthquake information, please visit https://www.ready.gov/earthquakes.