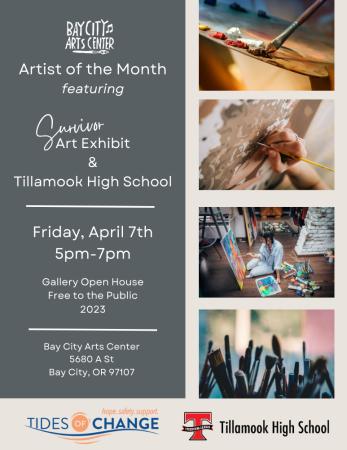 Tuesday, September 13, 2022 
Weather 
Continued cloudy and cooler with patchy morning fog will be the norm for the next several days thanks to a continued onshore flow. So, this spells increasing cloudiness tonight with patchy fog possible again in the early morning hours tomorrow. We can expect calm winds again tonight and the low down near 49.
A repeat for tomorrow, a cloudy start with patchy fog that burns off leaving a mostly sunny afternoon, winds becoming westerly 4-8, the high near 66, then back comes the clouds and fog again tomorrow night with the calm winds, that low back down to near 49.
Thursday looks very similar with a partly sunny day after the clouds and fog burn back, winds becoming westerly 4-8, that high near 64, then the clouds and patchy fog return again that night, calm winds, lows still around 49.
Then Friday starts out the same, cloudy with patchy fog but with an upper level trough of low pressure headed towards the area, the best we can manage is mostly cloudy skies, the high near 63, more clouds Friday night bring a slight chance of showers, and the patchy fog is also possible, lows near 48.
It looks like a low pressure area will drop down from the Gulf of Alaska over the weekend but the problem is, as always, where exactly will the trough and low pressure area go and how strong will they be. So, there is a chance of showers Saturday and Sunday with mostly cloudy skies, the high near 63, lows near 49 still.
Monday we likely see partly sunny skies with the high near 63.
National Preparedness Month – MORE TIPS: Emergency Preparedness Kits "Go Bags"
So now you have determined how to receive emergency alerts and warnings, developed a shelter plan, learned your evacuation route, and even made a communications plan.  Next on the list is to build an Emergency Preparedness Kit.
After an emergency you may need to survive on your own for several days. Being prepared also means having your own food, water, and other supplies to last for several days.  It should contain a collection of basic items you may need in the event of an emergency.
Once you build your kit, store the items in airtight plastic bags and put your entire kit in one or two, easy-to-carry, containers such as backpacks or duffel bags. Don't forget to include that list of important phone numbers and other important papers you might need while evacuated.
For a list of recommended supplies, visit https://www.ready.gov/sites/default/files/2021-02/ready_checklist.pdf
Remember also, this is YOUR Emergency Supply Kit.  Do you need additional kits for other members of your family, are there special needs for the other family members, are there special dietary and/or medication concerns, are you taking your pet(s)?
A disaster fact:  Did you know that during an emergency your cognitive skills are 80% diminished?  This means it is better to develop these plans now than to wait until the emergency strikes to try to figure it out.
Go to www.evcnb.org for Go Bag pop up sales.