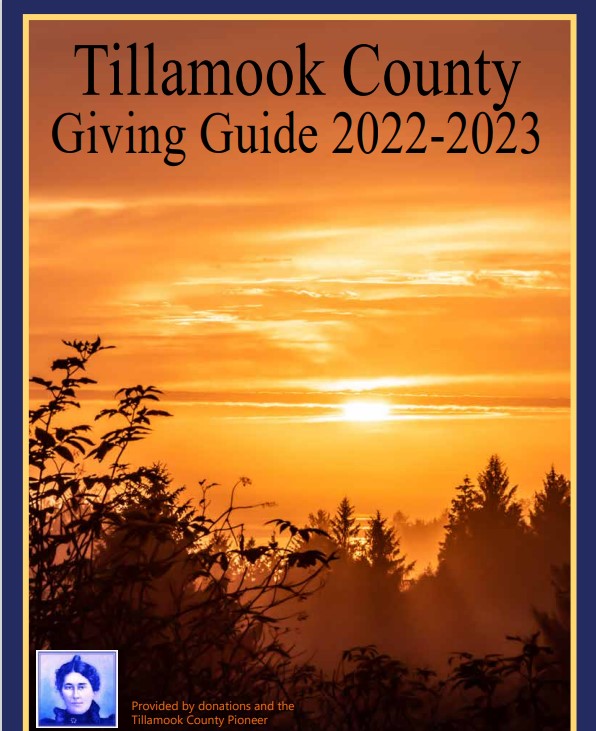 By Gordon McCraw, Meteorologist for the Tillamook County Pioneer
Monday, September 12, 2022
Weather
An upper level low moved up the Washington coast today which helped to draw up some moisture thru central Oregon from the remnants of Hurricane Kay, bringing some much needed showers to that area. With the onshore flow returning we also saw the thickened marine clouds this morning with some patchy morning drizzle and mist along the coast. The clouds and patchy moisture return tonight with calm winds, the low near 53.
The low will still be drifting northeastward toward the Washington coast tomorrow but this does push the shower activity eastward so tomorrow we should see little changing in our area with a partly sunny afternoon after the clouds and patchy drizzle and fog burn off.  Winds tomorrow becoming westerly 4-8, the high around 65. A more typical summer pattern returns tomorrow night with the marine layer and clouds returning, some patchy fog in the early morning hours, calm winds, lows near 50.
The low is over in eastern Washington by Wednesday, and this helps to keep the onshore flow over the coastal areas, so Wednesday is pretty much a repeat of Tuesday with partly sunny skies returning with northwesterly winds 4-8, the high near 65, then the clouds and patchy fog returns Wednesday night, calm winds, lows near 50.
Still not much change Thursday, again becoming partly sunny with the high near 65, the marine clouds again return Thursday night, lows near 49.
Friday, we see an approaching upper level low pressure trough that keeps us mostly cloudy during the day then add a slight chance of showers Friday night, highs near 64, lows near 49. The low pressure trough moves in over the weekend but the problem is the models are mixed on exactly where the energy moves in and how strong it will be. The majority of them do show some precipitation around the area by Saturday night into Sunday so the weekend is looking mostly cloudy with a chance of showers Saturday night and Sunday, highs remain in the mid 60s and the lows around 50.
National Preparedness Month
As I mentioned last week, if you have not developed a plan, there is no better time than now.  In addition to learning how to receive alerts, developing a shelter plan, and determining your evacuation routes, I also mentioned a communications plan and an emergency preparedness kit.  Let's look at those last two starting with the Communication Plan.
A communication plan – This starts out by playing, "What if…"  What if – something happens and you are not with your family, they are in school, working, at someone else's house, how will you reach them to know if they are safe and to let them know you are safe? How will you send and receive information from all your family members?
Know that normal communications networks such as mobile phones, household phones and computers could be unreliable, the electricity could be out.  Planning in advance will ensure all your family members, including your children, elderly members, and any disabled members, know how to reach each other and where to meet in an emergency.
Create a paper copy of contact information for the family including all important people, offices, medical facilities and doctors, schools and service providers.
Make copies and share with the entire family. Tell them to store in their backpacks, purses and/or wallet.  You can get help and develop and complete a Family Communication Plan at ready.gov/make-a-plan.
Have a household meeting to review and practice your plan.  This will help find any holes in the plan!
Did you know that with a cellphone, you may not be able to make a call? But you can send a text message because it uses less bandwidth than a phone call. These messages can be saved and sent automatically as soon as the capacity becomes available.