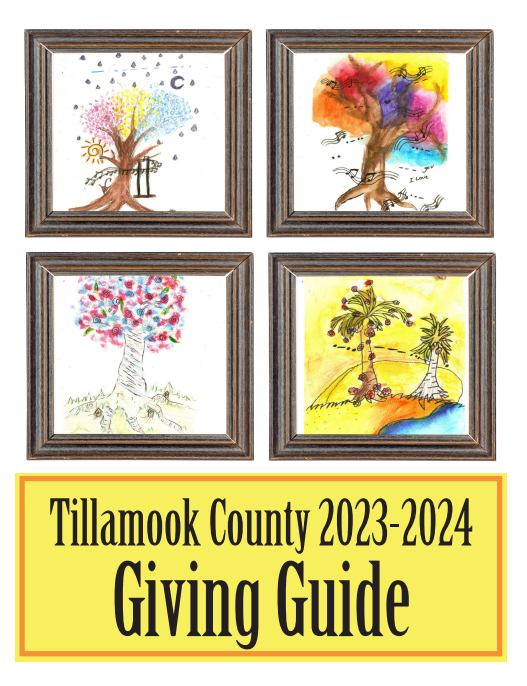 By Gordon McCraw, Meteorologist for the Tillamook County Pioneer
Tuesday, September 20, 2022
Weather
The low pressure area that has lingered off of northern California will finally start to move northeastward tonight, doing little to affect the weather here though so tonight we see partly cloudy skies with light winds, the low near 47.
Tomorrow the low will have advanced into southwestern Oregon. Again, little affect in our area with partly sunny skies expected with the surface winds becoming westerly 5-10, tomorrow's high temperature near 67. The low will have moved into central Oregon by tomorrow night which does give us more clouds and a slight chance of a shower. The winds, which had died off, becoming easterly 4-8, the low near 52.
Thursday the low will have pushed off into northeastern Oregon headed towards Idaho while we then see a low pressure trough dropping south out of the Gulf of Alaska. These conditions give us mostly cloudy skies Thursday with the winds becoming westerly 5-10, highs only near 64. We remain mostly cloudy Thursday night with light winds, the low near 52.
The trough moves through Friday giving us mostly cloudy skies and a slight chance of showers, highs near 65. Any shower activity ends by Friday night, lows near 50.
High pressure returns for the weekend bringing mostly sunny skies Saturday and Sunday, highs around 70, with partly cloudy nights, lows near 51.
The long range models continue to show a decent low pressure area dropping down the coast next week. We may actually see some rain approaching the middle of next week if this holds true.
National Preparedness Month
During my discussion on knowing your hazards and becoming informed I mentioned the NOAA Weather Radio. The NOAA Weather Radio All Hazards (NWR) is a nationwide network of radio stations broadcasting continuous weather information directly from the nearest National Weather Service Office, in our case, the Portland Office. NWR broadcasts official Weather Service warning, watches, advisories, forecasts, and other hazard information 24 hours a day, 7 days a week.
Working with the Federal Communication Commission's (FCC) Emergency Alert System, NWR is an "All Hazards" radio network, making it your single source for comprehensive weather and emergency information. In conjunction with Federal, State and Local Emergency Managers and other public officials, NWR also broadcasts warnings and post-event information for all types of hazards – including natural (such as earthquakes and tsunamis) environmental (such as chemical releases or oil spills) and public safety (such as the Amber Alert we recently had).
Known as the "Voice of NOAA's National Weather Service," NWR is provided as a public service by NOAA, part of the Department of Commerce. NWR includes more than 1000 transmitters covering all 50 states, adjacent coastal waters, Puerto Rico, the U.S. Virgin Islands, and the Pacific Territories. NWR requires a special radio or scanner capable of picking up the signal. Broadcasts are found on the VHF public service band. In Tillamook County, these are found on the following frequencies:
Mt. Hebo (South County) – 162.525
Neahkahnie (North County) – 162.425
Cape Meares (Tillamook) – 162.475