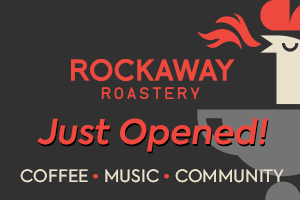 By Gordon McCraw, Tillamook County Emergency Manager
Weather – 9:20am
As you can see, the wet pattern has changed as a dominating high pressure ridge builds in and dry things out until further notice. We do have an area of high clouds moving northeastward off to our west but otherwise we can expect a mostly sunny day today with winds becoming northeasterly 8-12 gusting to 20, the afternoon high near 68. With mostly clear skies tonight, and light winds, the low near 48.
Sunny skies return tomorrow, winds becoming northerly 10-15 gusting to 20, highs near 67, mostly clear again overnight tomorrow, still breezy, lows near 49. The ridge continues Friday with mostly sunny skies still, highs near 64, partly cloudy skies with some marine clouds Friday night, lows near 49.
The ridge builds even stronger over the weekend so continued mostly sunny to sunny skies, highs near 70 Saturday and 75 on Sunday, and nighttime temperatures warm also, only down to 57 on Sunday.
Luckily, we have an onshore to start next week for even with that our high Monday with sunny skies still, up near 78, down to 53 that night. With the onshore flow increasing Thursday, the high only near 69.
COVID Vaccine Clinics
Besides going through your Health Care Provider or at your local Pharmacy, the Community Health Care Center is giving shots twice a week at their Annex Building (2111 8th St., Tillamook) which is just east of their main Clinic and here are some additional opportunities:
Tuesday, at the Annex, they are giving Pfizer and J&J shots from 10am thru 4pm
Thursday at the Annex, Moderna and J&J, also 10am-4pm.
Friday, June 18th, there is a Johnson and Johnson Clinic at the Hebo Fire Station from 12:30pm thru 5:30pm.
Saturday, June 19th there is a special "Summer Kick-Off Vaccine Clinic" at the Fairgrounds Convention Center, from 10am thru 4pm. They will be offering all three vaccine types, Pfizer, Moderna and J&J.
No appointment is necessary for any of these, just walk on in. If you do want an appointment or have any questions, call 503-842-3914. Remember, Pfizer is the only vaccine approved for children 12 and above.