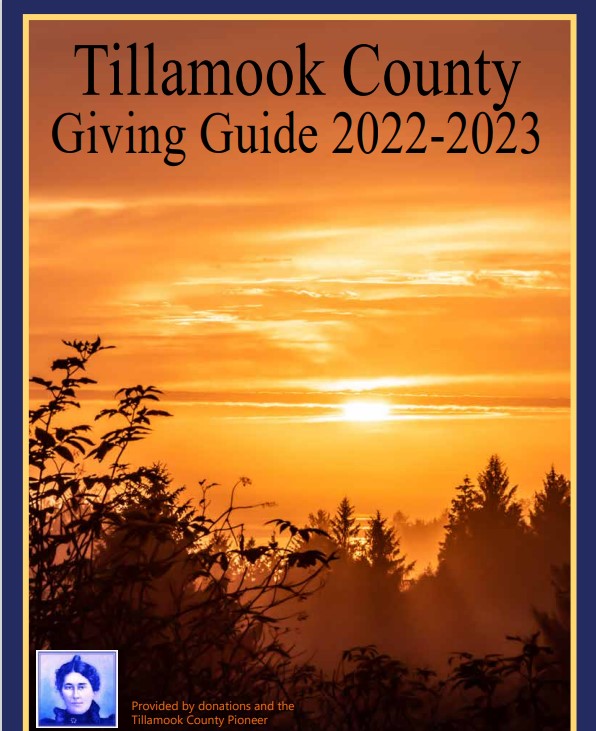 "We all want to get back to work and return to normal life as quickly as possible. But the truth is: the best path forward is a cautious one — a path that proceeds gradually, carefully, and incrementally… As we prepare in the months ahead to get Oregon back to work, we must remember the importance of doing so in a smart and deliberate fashion that keeps us moving forward instead of sending us backward." – Governor Kate Brown
On Tuesday April 14th, Governor Kate Brown introduced a framework for reopening public life and business in Oregon while maintaining healthy communities. The governor stated that in order to begin reopening communities, Oregon must first slow the growth of COVID-19, as well as acquire adequate personal protective equipment to protect health care workers and first responders. Once those prerequisites are met, Oregon can begin to reopen by:
-Ramping up COVID-19 testing capacity in every region of Oregon
-Developing robust contact tracing systems to track and contain COVID-19 cases
-Establishing a quarantine and isolation program for new cases
OHA's COVID-19 Weekly Data Report has been posted
OHA's "COVID-19 Weekly Report" shares and analyzes the demographic trends within Oregon's positive COVID-19 cases. Information you can find in the report includes signs and symptoms from COVID-19 cases, reported risk factors, cases by sex, and reported demographic characteristics of cases. New information added this week includes data for assisted living, adult foster homes, and long-term care facilities as well as congregate living facilities (i.e., senior living communities) that have 3 or more confirmed COVID-19 cases or one or more death.
Download the COVID-19 Weekly Data Report.
Protect Yourself: Don't self-medicate
There are currently no medications or treatments that are effective at preventing or treating COVID-19 and many of the home remedies people have tried are dangerous. We're urging Oregonians to continue practicing physical or social distancing, frequent handwashing and frequent cleaning of high-touch surfaces. Please avoid self-medicating and consult a healthcare professional for your health needs. If you have questions about poisoning, contact the Oregon Poison Center at 1-800-222-1222.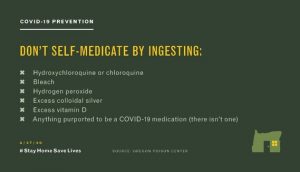 Oregon reports 2 new COVID-19 deaths, 50 new COVID-19 cases
COVID-19 has claimed two more lives in Oregon, raising the state's death toll to 55, the Oregon Health Authority reported on Tuesday April 14th.
Oregon Health Authority also reported 50 new cases of COVID-19 April 14th, bringing the state total to 1,633. The new COVID-19 cases reported today are in the following counties: Benton (1), Clackamas (3), Deschutes (1), Douglas (3), Jefferson (1), Klamath (1), Lane (1), Marion (9), Multnomah (22), Tillamook (1), Washington (5), and Yamhill (2).
A case previously reported in Columbia County was reclassified to negative based on revised test results, reducing the cumulative statewide total by 1 case. To see more case and county-level data, Oregon Health updates its website once a day: www.healthoregon.org/coronavirus.