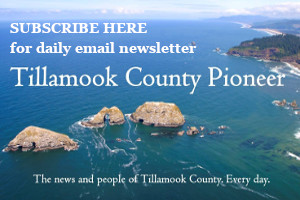 (Salem, OR) — Governor Kate Brown issued the following statement:
"Today is Election Day.
"In Oregon, voting is a part of who we are. Women were voting in Oregon nine years before the ratification of the 19th Amendment. We were the first state in the nation to institute voting by mail, and the first state to establish automatic voter registration.
"As history has proven, Oregonians believe that every person's voice should be heard in free and fair elections.
"Now, 92% of eligible Oregonians are registered to vote. Many are casting a vote for their first time in 2020. After setting a turnout record in the spring primary election, Oregonians are showing up in record numbers again to vote. We've already seen 2.1 million Oregonians cast their ballots.
"With only 0.0001% of fraud according to the Secretary of State's office, we have a proven system that Oregonians can trust. Sadly, there are some who are casting doubt on a system that is 99.999% secure.
"In scenes reminiscent of the Jim Crow South, we are watching today as some states across the country make it more difficult for eligible citizens to access the right to vote. We're seeing in real time as some states take away polling locations and ask voters to risk their health and safety to stand in long lines to cast their ballot.
"With a record number of Americans voting in new ways before Election Day, we must be prepared that it may take several days for election results to become official. Every eligible vote must count.
"If you are reading this message and you haven't voted yet, please join the millions of Oregonians who have already cast a ballot. Visit oregonvotes.gov/dropbox to find the dropbox location nearest you. You have until 8:00 p.m. today to make your voice heard.
"This is your chance to shape the course of our nation's history. Make it count."