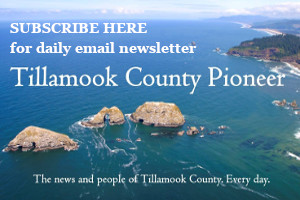 (Salem, OR) — Governor Kate Brown held a press conference today, February 5th, to update Oregonians on the status of COVID-19 vaccinations in Oregon. The Governor was joined by Oregon Health Authority (OHA) Director Pat Allen and State Epidemiologist Dr. Dean Sidelinger.
"This week, we're looking forward to beginning statewide vaccinations for our seniors living independently, beginning with those who are 80 years and older," said Governor Brown. "In some counties, vaccinations for seniors are already underway.
"I want to thank our seniors for their patience thus far, and for their continued patience in the coming days and weeks. We are still managing a scarce resource. There will be hiccups in this process, but we are going to get through them. Signing up for an appointment will look different based on your community and your health care provider."
Starting Monday, the covidvaccine.oregon.gov site will include a new tool—Get Vaccinated Oregon— to help people determine eligibility and to sign up for email alerts and text notifications when they become eligible. Seniors living independently with questions can also call 2-1-1 for information. To help ensure the phone lines are running smoothly, Governor Brown is deploying 30 additional National Guard members to help staff the call center.
Governor Brown added: "Our National Guard members have already helped in extraordinary ways, having administered more than 44,000 vaccines to Oregonians. That is 58% of the total vaccines at the sites they are supporting. Thank you to our National Guard, and thank you to their employers who are sacrificing while they help in this effort."
A copy of the Governor's prepared remarks from today's press conference is available here.
A recording of today's live-streamed press conference is available here.
An HD recording of today's press conference for members of the media is available here. Please note, the video starts at the 31:45 mark.
More information on vaccines is available at covidvaccine.oregon.gov.