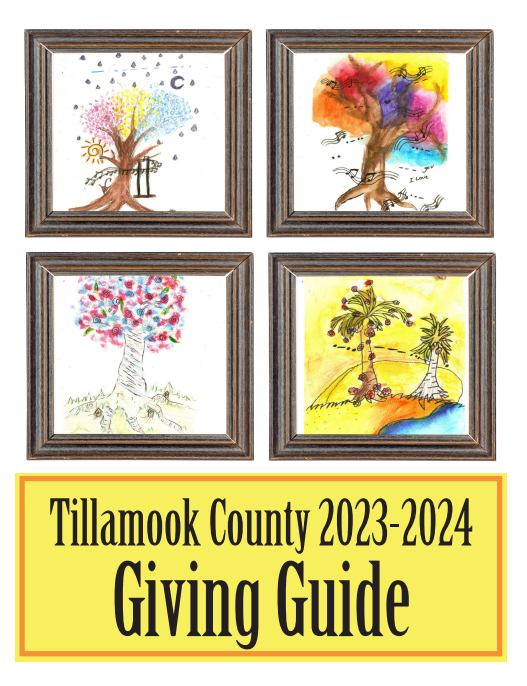 The seal, a male yearling, was found stranded on Salishan Beach and reported by a private citizen to Jim Rice, Stranding Program Manager with the Marine Mammal Institute at Oregon State University. Rice and Research Assistant Charles Nye responded to the call.
The seal was identified as a Guadalupe fur seal, a threatened species protected by law in the United States. The animal was lethargic and entangled in marine debris. After disentangling and assessing the seal's condition, Rice determined the seal needed additional care, and contacted OCAq.
Once entangled, Guadalupe fur seals experience extreme fatigue and are unable to feed effectively. The seal was dehydrated and emaciated upon his arrival to OCAq. Staff administered antiseptic to the wounds caused by the marine debris and provided him with fluids and nutrients.
OCAq partners with other animal rehabilitation facilities to ensure stranded and injured wildlife have the best possible chance at survival, rehabilitation, and eventual release. The Guadalupe fur seal was transported to SR³, based out of Washington state, where he will continue to receive care. SR³ operates the SeaLife Rescue Center, the Pacific Northwest's only hospital dedicated to marine wildlife.
Guadalupe fur seals live in waters off southern California and the Pacific coast of Mexico, and are often observed feeding in Oregon waters.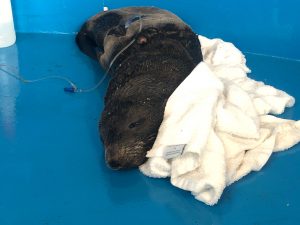 This Guadalupe fur seal's survival is thanks to the dedication and collaboration of private citizens, volunteers, and wildlife professionals and facilities. OCAq is committed to Oregon's marine wildlife, and will continue these efforts with the belief that even one saved animal can help species recovery.
If you see a stranded marine mammal, note its location and report it to the Oregon State Police Tipline at 800-452-7888, and the Marine Mammal Stranding Network at 1-866-767-6114.
To increase our capacity for wildlife rescue and rehabilitation, the Oregon Coast Aquarium is building a new Marine Rehabilitation Center.

About Oregon Coast Aquarium
Since opening in 1992, the Oregon Coast Aquarium has been a premier attraction on Oregon's central coast and an enduring advocate for the health of our ocean. For over three decades this 501(c)3 non-profit organization has supported marine wildlife and fostered environmental stewardship through its education programs, community partnerships, and rehabilitation efforts. Accredited by the Association of Zoos & Aquariums, the Oregon Coast Aquarium is consistently ranked as one of the top 10 aquariums in the U.S., providing visitors with opportunities to connect with 15,000 animals spanning 300 different species. The Oregon Coast Aquarium is located at 2820 S.E. Ferry Slip Rd., Newport, OR. aquarium.org, 541-867-3474. Follow us on Facebook or Twitter for the latest updates.