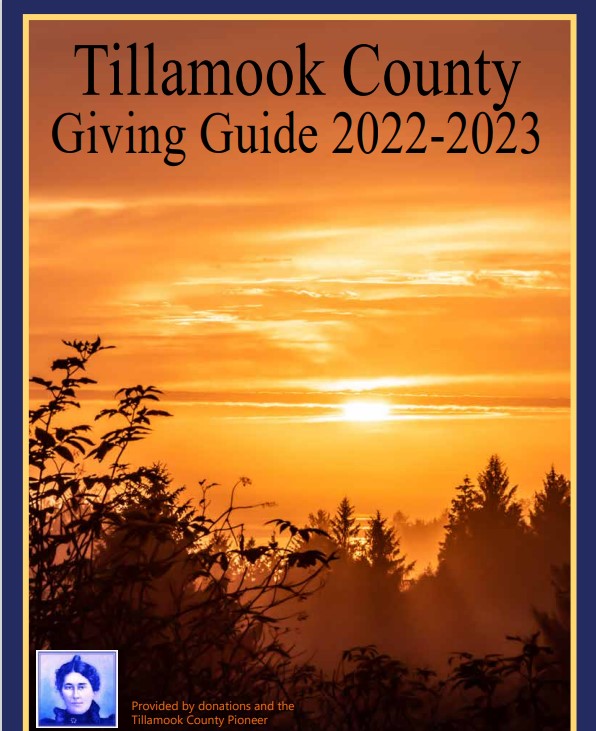 The preparations and decorations, the costumes of fright and might – it's all ready for Wednesday October 31st as All Hallow's Eve is upon us. When you are out and about, please make a special stop in at local assisted living communities – Nehalem Bay House (35385 Tohl Ave.), at Nehalem Valley Care Center (280 Rowe St., Wheeler), Kilchis House (4212 Marolf Place, Tillamook), Prestige Senior Living Five Rivers (3500 12th St., Tillamook)– the residents really enjoy seeing the kids all dressed up, and there are sure to be treats!
From the traditional downtown Tillamook trick or treat – to new happenings – we've got all the details for you on events from Manzanita to Pacific City for ghoulish fun for everyone from north to south: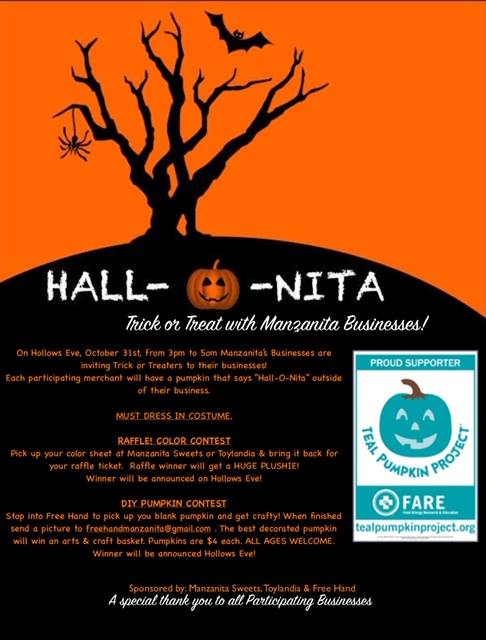 – Hall-O-Nita – Downtown Manzanita businesses with "HALL-O-NITA" pumpkins from 3 to 5 pm. SPECIAL CONTESTS — Get a special coloring sheet from Toylandia or Manzanita Sweets – return it to be entered in a special drawing.
CRAFTY? Stop in at FreeHand, and get your special pumpkin ($4.00) – decorate it and return it to FreeHand. The best decorated pumpkin will win an arts and crafts basket.
Hall-o-Nita participates in the "Teal Pumpkin" project, providing allergy-free options for trick-or-treaters – www.tealpumpkinproject.org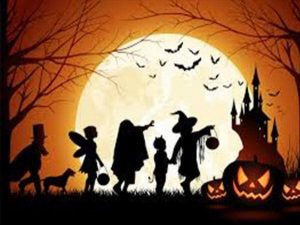 – Wheeler Treasures – Bring your Trick or Treat-ers to Wheeler! 3 to 5 pm
Pick up a Treat for the kiddos and hang out with our Rockaway Beach "Hat-making" witches. Hand-crafted hats will be available for purchase in the Wheeler Treasures store. Special orders are available, just give Wheeler Treasures a call 503-354-4454, and we will set you up with a witch. Prizes given for best pet costume, Scariest costume (kid), Cutest costume (kid) And all around best costume!
Bobbing for apples will be happening at 4:30 (there will be a $5 bill hidden in the center of an apple)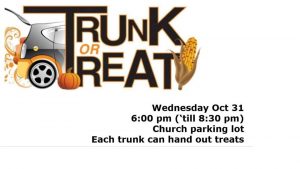 -Rockaway Beach Community Church Annual Trunk-n-Treat – 6 to 8:30 pm This annual event in the Rockaway Community Church (400 S 3rd Ave) parking lot of decorated trunks with treats — a great alternative to door-to-door traditions.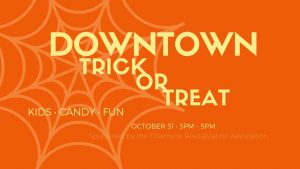 -TILLAMOOK DOWNTOWN TRICK OR TREATING – 3 p.m. – 5 p.m. Head downtown where business owners will pass out candy to all the little monsters, princesses, ninjas, and unicorns – all the costumed characters that come out for the evening. Rain or shine!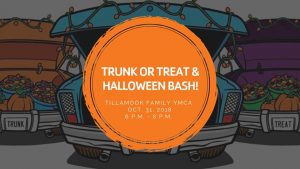 -Tillamook Family YMCA, 610 Stillwell – Trunk or Treat and Halloween Bash – 6-8 pm
Join us for some spooky fun during this safe event for friends and family to trick or treat from trunk to trunk (the trunks will be decked out in their Halloween best) and enjoy games and activities in the gymnasium. Oh and did we mention the costume contest?!
So dress up in your spookiest Halloween costumes and join us for this First Annual Trunk or Treat and Halloween Bash. It's sure to be a good time for the whole family!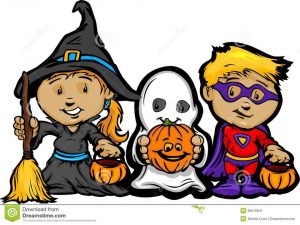 -Kiawanda Community Center Children's Halloween Party – 6-8 pm
The Kiawanda Community Center, 34600 Cape Kiwanda Drive, Pacific City invites local families to our Annual Children's Halloween Party. Costume Contest, CakeWalk, and other fun games. Cool Prizes and yummy treats!!
Help kick off the Lions Christmas Food Drive by bringing a "non-Perishable" food donation for the Lions Christmas Food Drive.
We look forward to seeing you there!