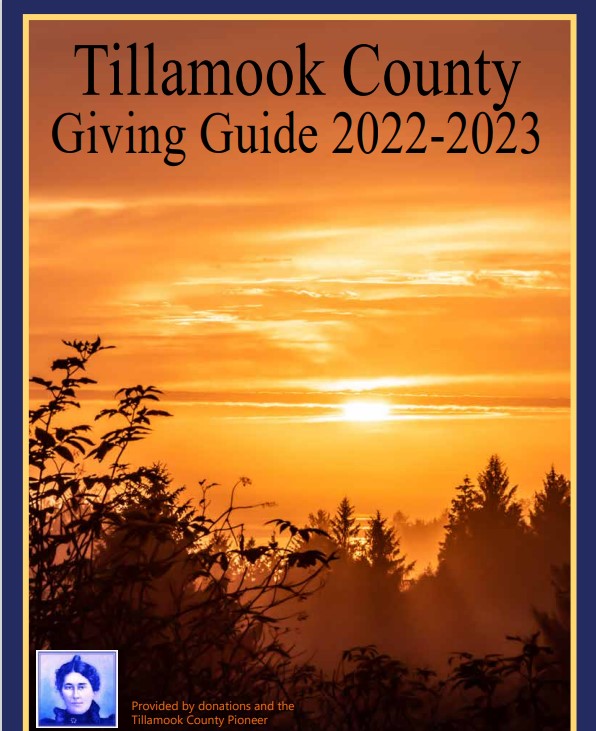 Portland, OR – Early this year, Hampton Lumber launched its first lumber wrap design contest for high school students living in and around communities where the company operates sawmills. Six winning designs were selected from around 120 submissions. Contest participants were asked to create designs that reflect the local area and the importance of working forests and wood products. Winning students include Morrigan Rice (Astoria High School), Raymond Nairn (Warrenton High School), Katherine Nevis (Banks High School), DeSean Stafford (Banks High School), Rossi Nelson (Neah-Kah-Nie High School), and Kaylee Anderson and Temurbek Khusanov (Seaside High School). Winning students will have their designs showcased on Hampton's lumber wrap, which travels to markets throughout the U.S. and abroad.
"The arts have always been a priority for the Hampton family," said Kristin Rasmussen, Director of Public Affairs and Communications for the company. "With this contest, we wanted to create a unique opportunity for local students to showcase their work and articulate for the world what makes their community and local working forests so special. We were blown away by the skill and creativity of the designs we received."
Students were encouraged to approach the contest as one would a professional project to help them gain real-world experience working for a client. Hampton received submissions from students participating in art, graphic design and career and technical classes.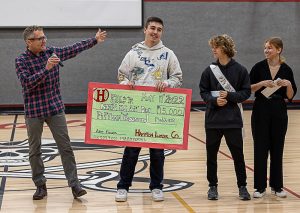 Students with winning designs will also receive $15,000 for their school's art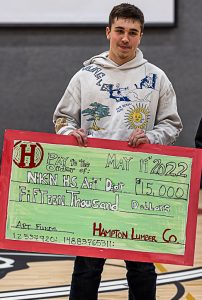 or career and technical programs. "I want to thank Hampton Lumber for honoring and supporting art in the public schools," said Stephen Albrechtsen of Neah-Kah-Nie High School. "This financial support will give students access to a variety of art media that will serve to promote a more vibrant art program that will ultimately be a gift to the whole community." Here are photos from the Thursday May 19th NKN school assembly to present Rossi and the other artists with their awards.
(Photos by Don Backman for the Pioneer)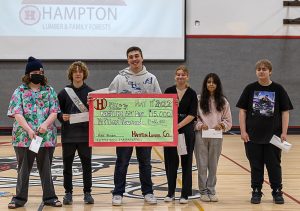 "I am very proud of all our students who participated in this competition," said Kristina Passadore, a CTE Multimedia teacher at Banks High School. "Our two students with winning designs will help select new equipment and supplies for our program that will provide more hands-on learning opportunities and excitement for students in our program. We cannot thank Hampton Lumber enough for providing opportunities that connect our classrooms to industry skills in a very meaningful and realistic way."
The new wrap designs are expected to appear on lumber leaving several of Hampton's U.S. sawmills this fall. "Keep an eye out," says Rasmussen. "You're likely to see the students' designs at your local lumber yard or leaving our communities via train, truck, and barge for local, national, and international markets."
Here are the winning designs: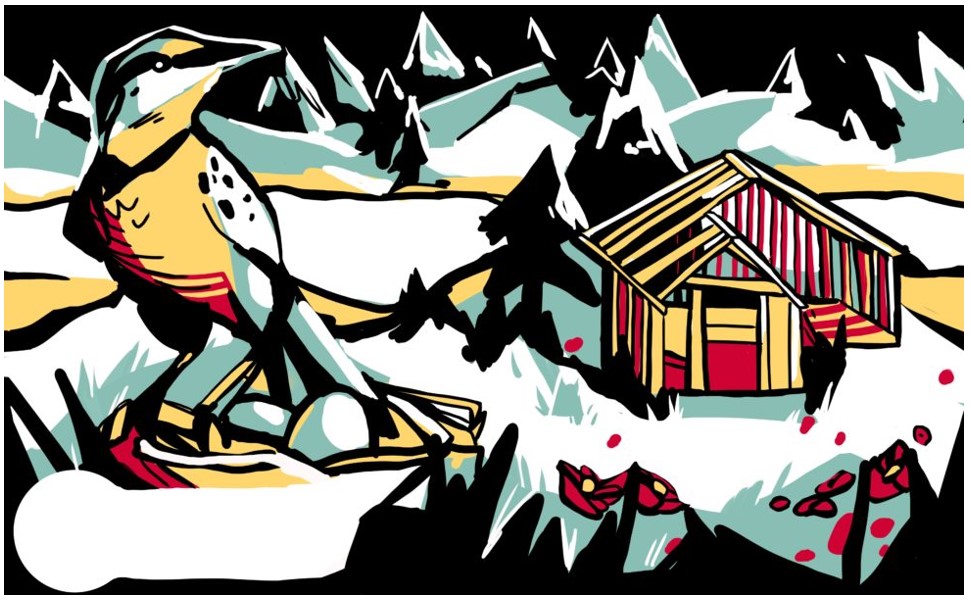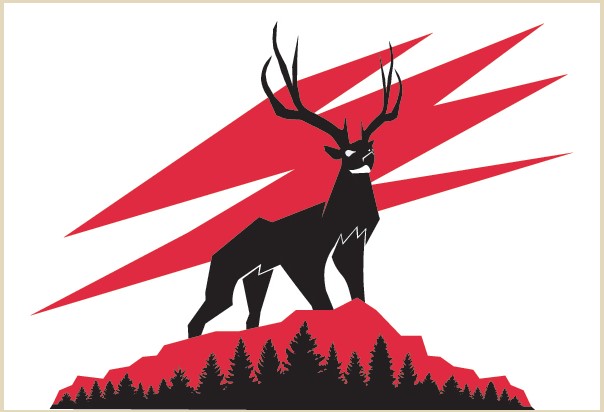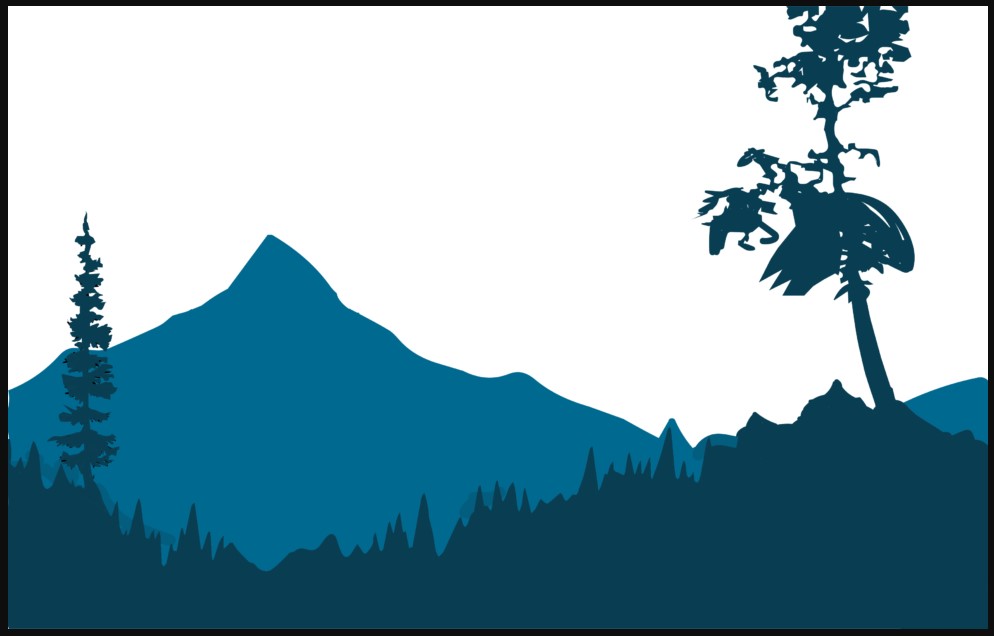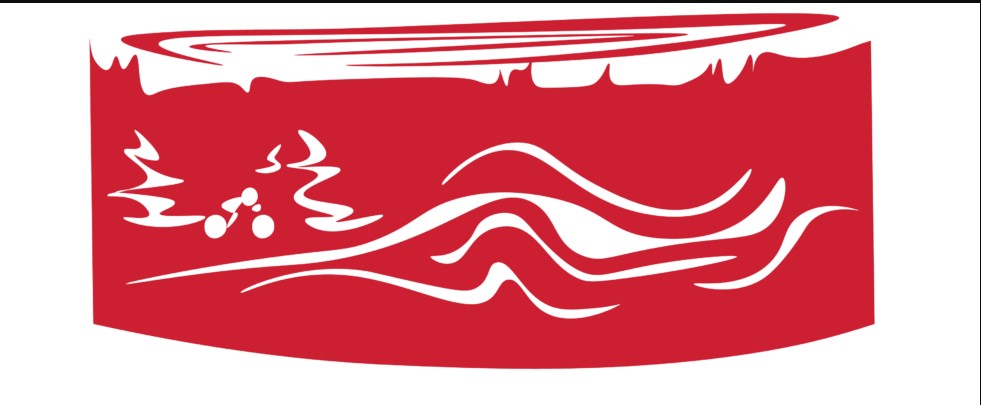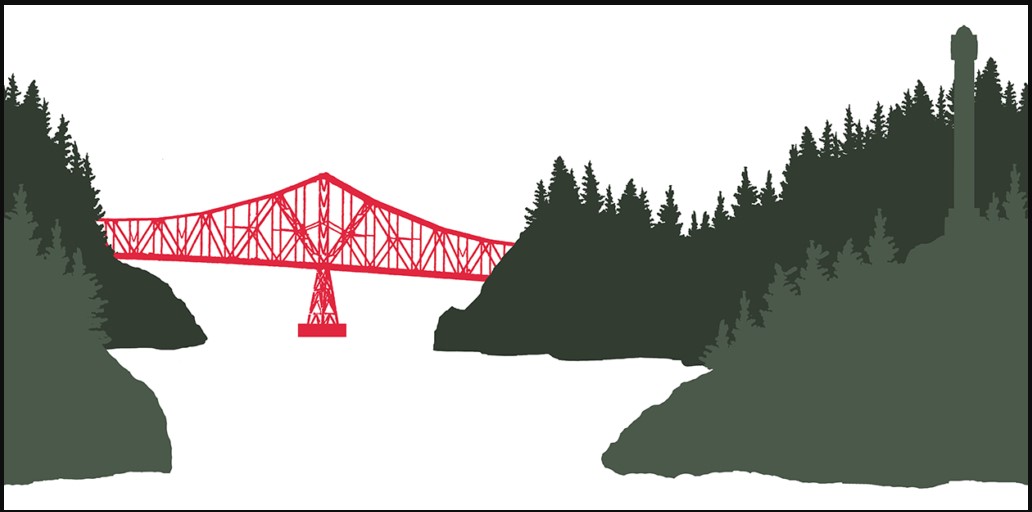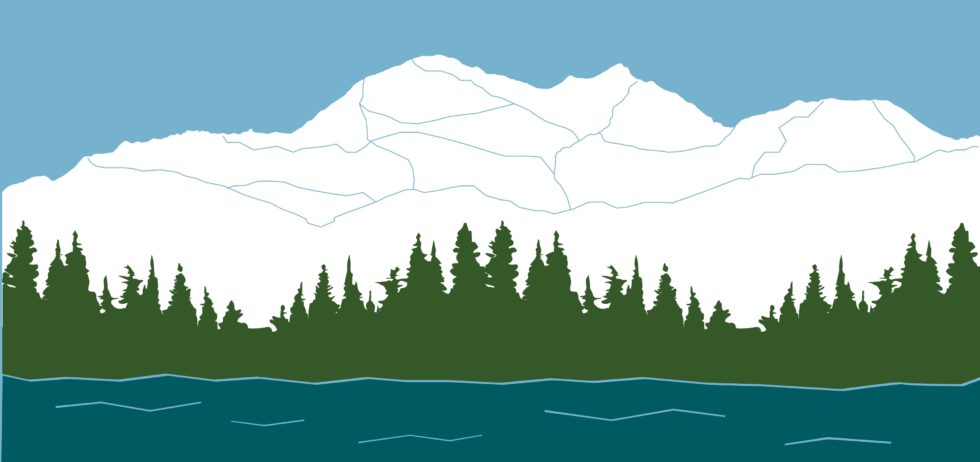 Hampton Lumber is a fourth-generation, family-owned company headquartered in Portland, OR. Hampton operates ten sawmills in Oregon, Washington, and British Columbia and markets wood products all over the world. Hampton's mills process logs from nearby private and public forests and from Hampton's own timberlands. All of Hampton's forestlands are certified by the Sustainable Forestry Initiative (SFI), an independent, non-profit organization that promotes sustainable forest management. SFI certified forests play an important role in water conservation, wildlife habitat, and climate solutions.