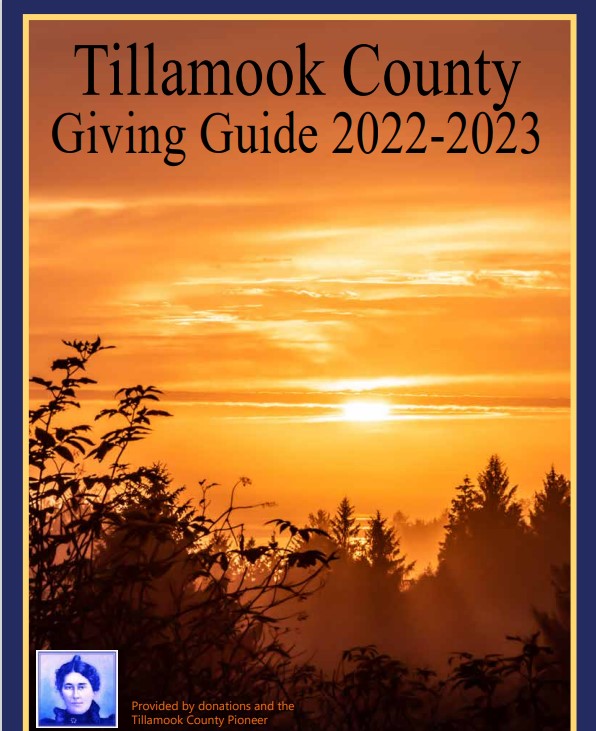 The Haystack Rock Awareness Program (HRAP) is excited to announce its 34th season on the beach! Having educated over one million visitors and tens of thousands of students over those years, the program's mission is to protect, through education, the intertidal and bird ecology of the Oregon Marine Garden and Oregon Islands National Wildlife Refuge at Haystack Rock.
HRAP invites you to join them on the beach, daily during low tide, February 1st through the end of October.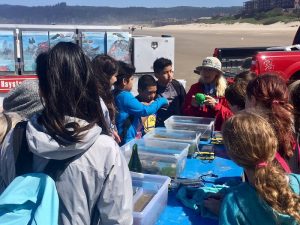 Rocky Shore Environmental Interpreters will be on the beach to educate visitors about the tidepool and bird life found at Haystack Rock. The complete beach schedule can be found on the City of Cannon Beach website, under Haystack Rock Awareness Program (http://www.ci.cannon-beach.or.us/HRAP).
The completely free public education program will change as the seasons change — with the arrival and departure of various animals, like the beloved tufted puffin in April.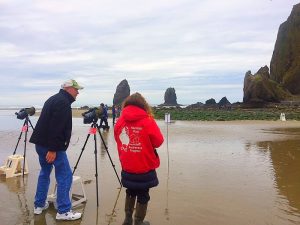 There will be bird scopes, aquaria stations, an interactive visitor table, and many other fun and exciting educational opportunities offered throughout the season.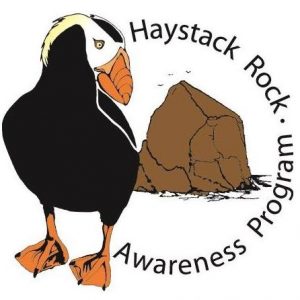 This year, HRAP will hold returning favorites and all-new special events. Every second Saturday, June through September, the program is offering free family-friendly beach crafts in front of Haystack Rock. Their week-long day camps for kids will return during the summer months. This season's special events will include a Nudibranch Safari on May 11th and a booty hunt on Goonies Day, June 7th. In partnership with the Cannon Beach Arts Academy there will be various workshops integrating conservation and art. All activities are weather permitting and subject to change.
HRAP welcomes volunteers of all ages! Volunteering with HRAP is a fun, family activity. Program volunteers participate in a variety of activities on the beach, behind the scenes, and making jewelry for the Trash Talk Project, and much more. There is no minimum time commitment required, which draws HRAP volunteers from all over the Pacific Northwest. Interested volunteers should contact Education & Volunteer Coordinator, Lisa Habecker, by email at habecker@ci.cannon-beach.or.us or phone at 503-436-8064. Teachers, instructors, or groups interested in scheduling an interactive or virtual field trip should contact Lisa as well.
Private guided Seashore Tours are still offered and can be scheduled by contacting tour guide, Jesse Jones, at jones@ci.cannon-beach.or.us or by phone at 503-989-7244. Free guided tidepool tours will be available most Saturdays.
Last, don't forget to reserve your free beach wheel chair through HRAP Beach Wheelchair & Inclusivity Coordinator, Andrea Suarez, at 503-440-2598 or suarez@ci.cannon-beach.or.us. Reservations are required and fill up fast, so don't wait!
If you have general questions or comments, please contact Melissa Keyser, Haystack Rock Awareness Program Director, at 503-436-8060 or email hrap@ci.cannon-beach.or.us
Follow HRAP on Facebook (http://www.facebook.com/Haystackrockawarenessprogram) to stay up-to-date on pop-up workshops and activities throughout the season!
Go to the HRAP website for information – http://www.ci.cannon-beach.or.us/HRAP.