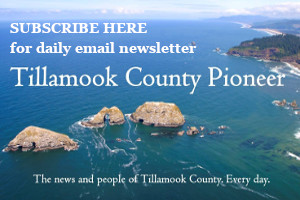 All this week, we've been sharing information about why it's important to make safe choices this Labor Day weekend to prevent the COVID-19 case spikes we saw after the Memorial Day and Fourth of July weekends.
State Health Officer Dr. Dean Sidelinger  outlined some tips to keep in mind this weekend:
Stay small: Hang out with people in your household and use technology to catch up with your extended family and friends. Avoid gatherings of more than 10 people.
Stay apart: Six feet of physical distance makes it harder for COVID-19 to spread.
Stay safe by covering your face: Wear a mask. It's one of the best ways to protect yourself and others from COVID-19.
Stay outside: There are plenty of outdoor places away from crowds to enjoy the last traditional summer weekend. Parks and yards are safer places to gather than indoors.
Stay local: If you want to get out of the house, explore somewhere close to home. Support businesses in your community.

In addition, Dr. Sidelinger, OHA Director Pat Allen and Governor Kate Brown appeared at a press conference this morning to discuss the pandemic and the coming holiday. You can watch the press briefing on OHA's YouTube channel.

Wearing a face covering during warm weather

As temperatures climb into the 90s in many parts of Oregon, it might feel out of place to wear a mask. But wearing a face covering is still a safe and effective way to help slow the spread of COVID-19. The graphic below lists some ways to make wearing a mask more comfortable as temperatures rise.

In case you missed it: Facebook Live about schools and COVID-19

Experts from the Oregon Department of Education and the Early Learning Division and Dr. Dean Sidelinger answered questions about what school will look like in Oregon during COVID-19.

You can watch the video on OHA's Facebook page.

Here are the time stamps for each question:

10:30 – Where can we report school reopening violations?

11:45 – What are the guidelines for tutors? Can tutoring take place in public with social distancing or does it have to take place online?

13:30 – How is it safe for large groups of young children to get together for K-3 in-person learning?

15:40 – What is the 5% statewide positivity rate metric based on?

16:55 – Does the state need to go below the 5% positivity rate for three weeks or is one week enough for K-3 to resume in-person classes if the county meets the metric?

17:50 – Are cases from congregate living settings excluded from the school metrics? If not, why not?

19:45 – What has OHA done to require trial runs of in-person education for K-3 before school districts roll out in-person school on a large scale? What tools or resources does OHA have to make sure schools are following guidelines?

23:30 – Why can places operate all-day childcare centers but schools aren't able to reopen?

28:00 – What happens when a child tests positive for COVID-19?

30:48 – Will kids be tested if they attend school physically and how will that work?

32:00 – How are the Individual Education Plans (IEP) being handled? Are they being adjusted or amended due to the change in education style? What will education look like for special needs children?

33:47 – Why are private schools opening for in-person learning when public schools aren't?

34:30 – What about school buses?

35:10 – Are the complaint forms available in languages other than English?

35:50 – What's being done for school's that don't have good ventilation?

37:14 – How are you addressing the lack of access to college testing for the class of 2021 in Oregon?

38:13 – What services are being offered to support student mental health during this time?

County 'Watch List' updated

On Friday September 4th, Governor Kate Brown announced that Baker County has reduced the spread of COVID-19 sufficiently to be removed from the County Watch List.

"I want to commend county officials and community members in Baker County for their efforts in curbing community spread of COVID-19," said Governor Brown. "Their work in reducing community transmission warrants removal from the Watch List and is a good reminder of how we can reduce the spread of this disease if we work together."

She also announced a new prerequisite for entering Phase 2: Counties with more than 100 cases must have their case counts reduced to 100 cases or fewer per 100,000 people per week. In addition, Morrow and Umatilla counties will remain in Phase 1 due to high case counts.

OHA releases modeling update

OHA released its latest modeling report today showing that the current rate of transmission has fallen to a point where each case is generating less than one other case. For this reason, daily case numbers are dropping.

The model looked at the following scenarios:

If the transmission rate continues as it is 

today

, then by Sept. 24, the new daily cases would drop to 410 from 

today

's 560, resulting in diagnosis of about approximately 150 of those cases. There would be six severe cases per day and the reproduction rate is 0.9 in this scenario, indicating that each case generates 0.9 others on average.
If the rate of transmission were to drop by 5 percent, by Sept. 24, the model estimates 240 daily cases with diagnosis of roughly 90 of them and five severe cases per day. In this scenario the reproduction rate would be slightly lower at 0.77.
If the transmission rate were to rise by 5 percent from current levels, then by Sept. 24, each case would generate 1.05 new cases, and daily cases would rise to 790, with 180 diagnosed per day. Severe cases would rise to 11 per day.

Oregon reports 268 new confirmed and presumptive COVID-19 cases, five new deaths

COVID-19 has claimed five more lives in Oregon, raising the state's death toll to 475, the Oregon Health Authority reported Friday September 4th.

OHA also reported 268 new confirmed and presumptive cases of COVID-19, bringing the state total to 27,601.

The new confirmed and presumptive COVID-19 cases are in the following counties: Benton (4), Clackamas (18), Clatsop (1), Coos (1), Crook (2), Curry (1), Deschutes (2), Hood River (2), Jackson (12), Jefferson (1), Josephine (6), Lake (2), Lane (22), Linn (5), Malheur (31), Marion (44), Morrow (6), Multnomah (43), Polk (3), Tillamook (2), Umatilla (32), Union (1), Wasco (2), Washington (23) and Yamhill (2).