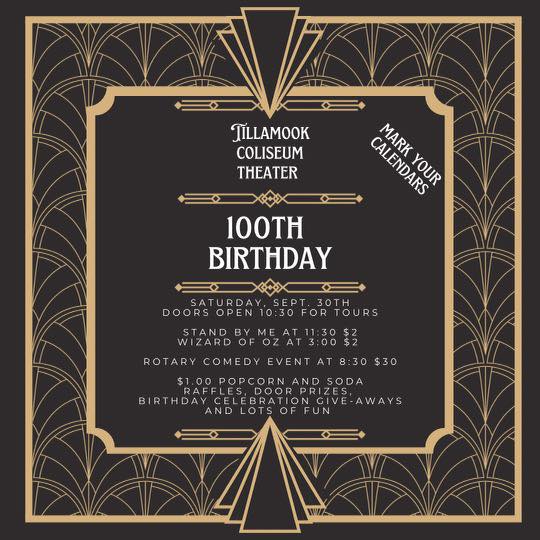 EDITOR'S NOTE: Tillamook County's application for Phase 2 is in the "review" stage, and upon approval, Phase 2 will be effective on Monday June 8th. The Governor's office is expected to announce the counties receiving approval today June 4th. See guidelines below for Phase 2, and also updates for limited reopening for zoos, museum and outdoor gardens and for professional and collegiate sports team practices.
More than two weeks after most Oregon counties entered "Phase 1" reopening, health signs that OHA has been monitoring show our state's COVID-19 situation is stable. Oregonians have been doing what they need to do to keep themselves, their loved ones and their neighbors safe. Two weeks ago, Oregon had the 5th lowest COVID-19 infection rate in the nation – today we have the 4th lowest rate.
The following health signs show Oregon is ready to offer counties the opportunity to enter Phase 2:
The number of people infected with COVID-19 has been on the decline. On May 15th, OHA reported 63 new cases. Yesterday, we reported 33. We have seen a decline in new cases, until recently, when we saw a small percentage increase in positive cases. However, testing also increased, so we believe some of the jump in new cases is a product of more testing.
Hospitalizations continue to fall. Yesterday there were 102 Oregonians hospitalized with confirmed or suspected COVID-19 cases. Two weeks ago, there were 161, reflecting a downward trend in the number of Oregonians who suffer severe cases of COVID-19.
COVID-19 testing continues to increase, while the percentage of positive tests has declined. Last week, 17,447 COVID-19 tests were conducted in Oregon, the highest weekly total since our first case was diagnosed at the end of February. At the same time, our positive test percentage was 1.7 percent, which was down from the 2.6 percent positive rate on May 15th. Nationally, the rate of positive tests is approximately 12 percent. This difference means Oregon's low case rate is not a result of lack of testing.
With the partnership of Oregonians following health and safety guidelines, along with state and local public health officials expanding access to testing and building our capacity for contact tracing, we can continue to slow the spread of COVID-19.
Governor Brown announces Phase 2 reopening guidelines, additional statewide guidance
On June 3rd, Governor Kate Brown announced details about Phase 2 of reopening, under her framework for building a safe and strong Oregon. There are 31 counties that can apply now to enter Phase 2 on Friday, June 5.
The Oregon Health Authority is reviewing the COVID-19 metrics and data for counties that have applied for Phase 2, and tomorrow the Governor's Office will announce the initial counties entering Phase 2. Counties can be approved to enter Phase 2 only if they have been in Phase 1 for at least 21 days and are succeeding in controlling the spread of the virus.
For all counties, including those remaining in Phase 1 or on baseline status:
Zoos, gardens, and museums can reopen in a limited fashion.
Professional and collegiate sports teams can return to training in their facilities with physical distancing and health and safety measures in place.
New guidance documents available online
You can find the following new guidance documents on Governor Brown's coronavirus website:
Statewide reopening guidance, effective June 3 for zoos, museums, and outdoor gardens
Guidance for counties that enter Phase 2:
Indoor & Outdoor Entertainment Facilities Guidance
Restaurants & Bars Guidance
Swimming Pools, Spas, & Sports Courts Guidance
Recreational Sport Guidance


What changes can I expect during Phase 2 reopening?
Counties that enter Phase 2 will be able to continue with the reopening process, following updated health and safety guidance:

Gathering limits will be raised to 50 people indoors, and 100 people outdoors.
Indoor and outdoor venues, including theaters and churches, with 6 feet of physical distancing and other measures in place, can reach a COVID-19 occupancy limit of up to 250.
Offices can begin reopening and employees can return to workplaces with physical distancing and other measures in place, though remote work is still strongly recommended whenever possible.
Increased travel will be allowed throughout Oregon, though staying local is still
recommended to prevent overloading county health systems.
Restaurants and bars will have curfews extended to midnight.
Pools and sports courts will be allowed to reopen under new guidance.
Indoor and outdoor activities such as bowling, batting cages, and mini golf, will be allowed to reopen under new guidance.
Recreational sports can resume in a limited form, under strict physical distancing guidance.

OHA posts COVID-19 Weekly Report with active workplace outbreaks
OHA released its COVID-19 Weekly Report June 3rd, which includes data about the pandemic in Oregon. This week's report shows increased testing and a continued low percentage of people testing positive for the virus (1.9 percent).

Today's report also includes COVID-19 outbreaks in workplaces of more than 30 employees with five or more reported cases.

The number of cases cited in a workplace outbreak includes cases among employees as well as cases among close contacts of employee cases, such as family members, customers and visitors. An active outbreak means that fewer than 28 days have passed since the onset of the most recent case. State and local health officials work intensively with workplaces to help them take steps that protect the health and safety of workers and the public.

Identification of an outbreak in a workplace does not imply a general risk either to all the employees there, or to the customers. When an outbreak is reported or discovered, public health officials investigate to determine who has been exposed and notify those persons directly. Such persons are generally quarantined for 14 days following exposure.

In the June 10 Weekly Report, past COVID 19 outbreaks – those considered closed – will be published. OHA is in the process of compiling those data.

Oregon reports 65 new confirmed and presumptive COVID-19 cases, 2 new deaths
COVID-19 has claimed two more lives in Oregon, raising the state's death toll to 159, the Oregon Health Authority reported June 3rd.

Oregon Health Authority reported 65 new confirmed and presumptive cases of COVID-19, bringing the state total to 4,399. The new confirmed and presumptive COVID-19 cases reported today are in the following counties: Benton (1), Clackamas (7), Deschutes (1), Douglas (1), Hood River (6), Jackson (1), Jefferson (1), Lincoln (1), Linn (1), Marion (18), Multnomah (13), Polk (1), Umatilla (2), Wasco (2), Washington (5), Yamhill (4).

Notes: Due to data reconciliation, one case originally reported as hospitalized in the 40–49 age group as determined not to have been hospitalized.
One case previously reported in Josephine County was determined not to be a case; the county case count has been adjusted to reflect this.
To see more case and county-level data, please visit the Oregon Health Authority website, which OHA updates once a day: www.healthoregon.org/coronavirus.