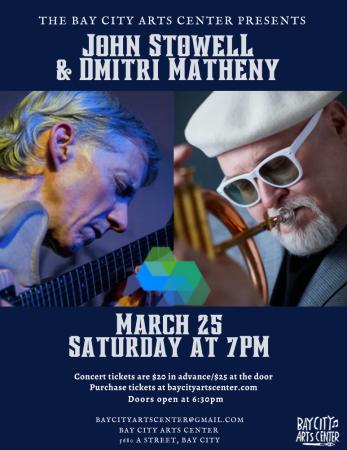 Netarts, OR – Spring is right around the corner, which makes it the perfect season to spend some quality time cleaning up local beaches. Winter storms and beach visitors have left behind an abundance of trash and debris that can endanger wildlife and have a negative effect on the surrounding environment.
Friends of Netarts Bay – Watershed, Estuary, Beach and Sea (WEBS) is hoping you will dust off your boots and head out with your family or household for a self-guided cleanup of the Netarts Bay and surrounding beaches – and play a round of BINGO while you're at it.
How does it work? First, download the BINGO card at netartsbaywebs.org/beachcleanupbingo . Each square of the card is filled with things you might find on the beach – including cigarette butts, plastic utensils, single-use masks, plastic straws and more. As you clean up the beach, mark off your bingo card as you go. Just like the traditional game, when you get five in a row (horizontally, vertically, or diagonally), you have a BINGO!
To be entered to win a prize, submit a picture of your bingo card and the trash you collected before you properly dispose of it to director@netartsbaywebs.org. Or, send a message to the WEBS Facebook and/or Instagram accounts. Prizes include (but are not limited to:) gift certificates to local restaurants including the Schooner Restaurant and Lounge, an Oceanside mug from Wilson River Pottery, an 8×10 original photography print from Girl In Water Photography, a set of Netarts and Oceanside inspired gift cards, photography prints from local biologist and professional photographer Jim Young, a super comfy WEBS zip-up hoodie (available in youth sizes), and more.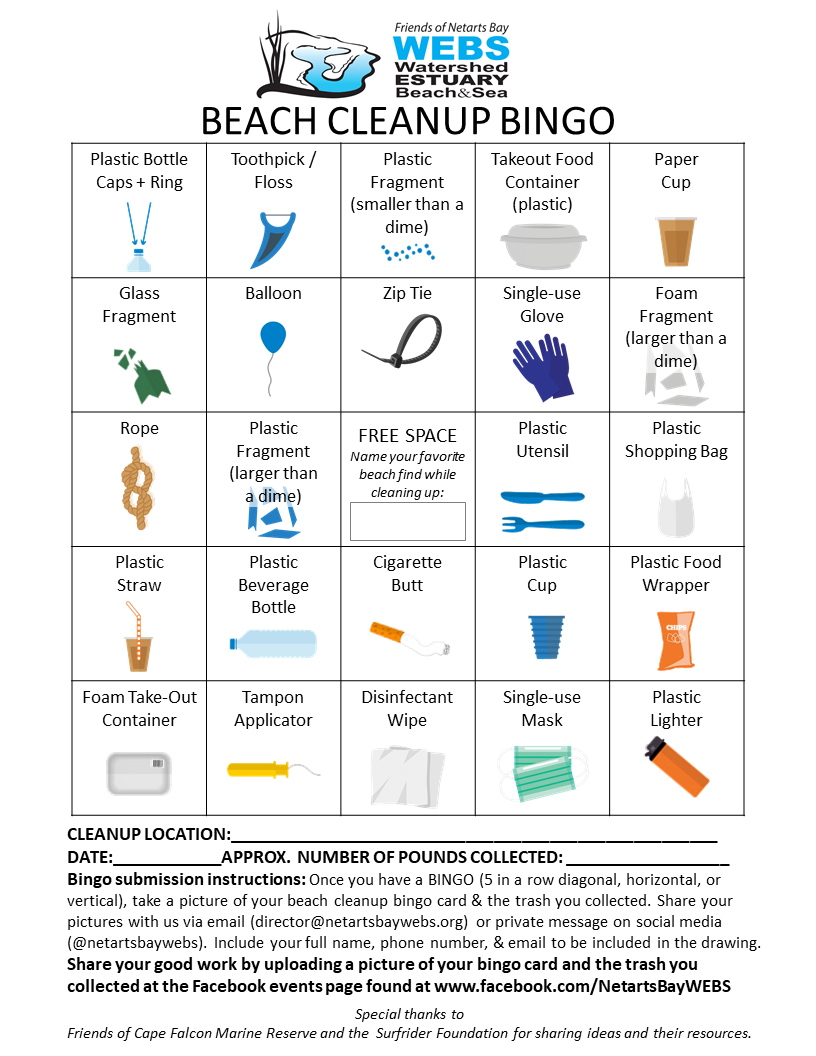 WEBS will be collecting BINGO cards and handing out prizes each month in March, April and May. While WEBS hopes you are inspired to clean up the beaches near you, to enter in the drawings they are asking participants to clean up the areas just south of Cape Lookout to just north of Cape Meares. If you're not sure if your beach counts, just reach out and ask them.
Be sure to keep safety in mind when you clean up. Arrive at your location knowing the local weather, surf, and tide forecast. Watch the waves from higher ground for 20 minutes before moving closer to the water. Keep your attention on the water at all times and never turn your back on the ocean. It is best to go 1-2 hours before low tide (check local tides at https://www.tides.net/oregon/1765/ ).
Storm surge and sneaker waves are real dangers on our coastline. Be sure to heed warnings about rough ocean conditions. Learn more about sneaker waves and dangers on the coast at www.weather.gov/safety.ripcurrent-waves.To be alerted of potential conditions, check out the local NOAA Facebook page at https://www.facebook.com/NWSPortland.
To learn more about this event, or to print your BINGO card, visit netartsbaywebs.org.