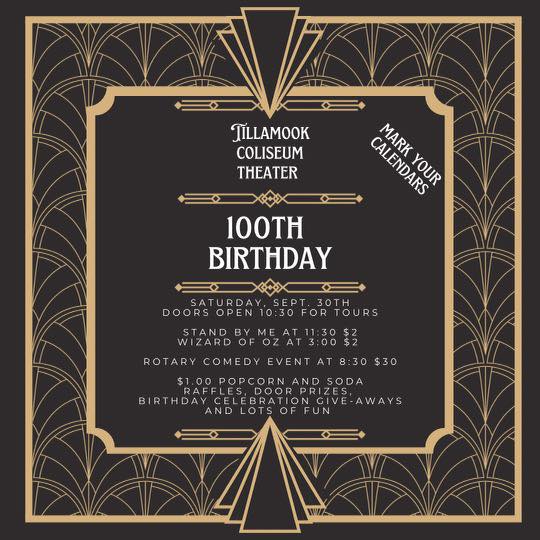 EDITORS NOTE: Our local food pantries are primarily staffed with volunteers that are in the "vulnerable" populations – over 65 years, so we are asking folks that are under 60, with no underlying health issues or chronic illnesses, to contact your LOCAL food pantry to see if they need volunteers. Please DO NOT JUST SHOW UP at the food pantries. Please call or email them to inquire about volunteer needs. We are working on developing a volunteer/resource/need matching service for those in the vulnerable populations that may need errands run, groceries, etc. , Watch for more information about the Tillamook County COVID-19 Volunteer Group, or go to the Facebook page.
From: Susannah Morgan, CEO
Oregon Food Bank
The Oregon Food Bank Network is prepared to meet the challenges of this moment head-on, but we need your help.
I don't need to tell you that we're in the midst of a public health crisis. But as an important member of the Oregon Food Bank community, I want you to know that we are doing everything we can to respond to this crisis and ensure our food assistance system remains strong in the wake of coronavirus.
At Oregon Food Bank, we are committed first and foremost to the health and safety of our community — to our clients, volunteers, and the broader foodstream. And we've already taken a host of critical steps to ensure families have access to the food they need while preventing the spread of COVID-19:
We've postponed or cancelled all large-group gatherings, including volunteer shifts of more than 50 people
We've moved many of our trainings and education programs from in-person to online — and we encourage folks over age 60 or in other higher-risk groups to stay home safe
We've increased the frequency of deep-cleaning and sanitization beyond our already-aggressive standards — and taken additional steps to ensure the safety of donated food
SUPPORT OUR RESPONSE EFFORTS
Click here to donate – what are food banks and food pantries can use now are monetary donations. Food donations or large food drives would be problematic as volunteers would need to sort and sanitize items. Please if you can – donate money, using the above link.
More than 860,000 people rely on our network each year — and in times of crisis, that number grows as many of the support mechanisms we usually rely on are put on hold. Schools and community centers close, creating a gap in meals for countless families. Seniors, people with chronic conditions and those with compromised immune systems face higher risks in public spaces, forcing many to remain at home.
Oregon Food Bank is ready to meet the evolving needs of our community head-on. We're shifting our food sourcing and distribution to keep as much nutritious food flowing as possible statewide. We're adjusting staffing and volunteer allocations to better support local food assistance sites. And we're working with federal, state and local officials to remove barriers to food access and reach people facing hunger wherever they may be.
But we can't do it without your support. Here are three key ways you can support those at greatest risk in this worsening crisis and help communities #EmergeStronger:
Donate to support our response to COVID-19. Financial contributions go much further than food donations in moments like these, and your support will help to bolster food distribution in hard-hit communities across the state.
Sign up for individual volunteer shifts if you are under the age of 60 and don't face higher risks for COVID-19. We need all hands on deck as we adjust our food distribution efforts to meet the complex realities of social distancing.
Spread the word that food remains available to all who may face challenges at this time. We're working with local food assistance sites throughout our network to ensure people have access to the resources they need.
You're a critical part of our mission to end hunger and its root causes. It's times like these that our work together becomes even more visible — and to those who are most at risk, even more important. Our Oregon Food Bank community has stepped up plenty of times before, during the wildfires in California, following the earthquake in Haiti, and hurricanes in Louisiana and Puerto Rico. We know what a crisis looks like, and we've never once shied away from taking action.
With your continued support, I know that we can meet this challenge head-on and #EmergeStronger together.
Incredibly grateful for all you do.
P.S. Oregon Food Bank is the hub of a system of more than 1,400 food assistance sites across Oregon and SW Washington. Our partners are working overtime to adjust their own volunteer shifts and distribution efforts to meet increasing needs. So if you're able, please contact your local pantry or community center to see how they could use a hand — use our FoodFinder app to find locations closest to you.