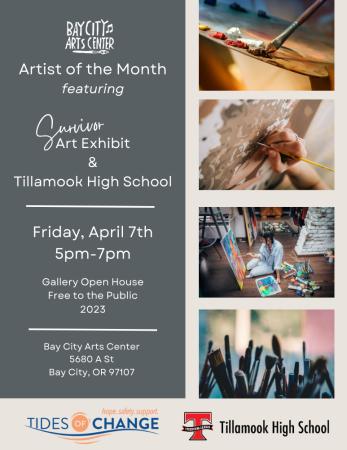 Tillamook Bay Community College (TBCC) is in the process of developing a new strategic plan that will carry the college forward for the next seven years. Over the next several months, the college will be asking community members to provide feedback, input and ideas on where they think TBCC should be headed in the next seven years – including what programs to offer, and how to best serve the residents of Tillamook County.
"A strong and effective strategic plan will ensure we are providing students and the community with the highest quality educational opportunities and resources to meet our community's collective goals," said TBCC President Ross Tomlin.
The community is currently invited to take a 15-minute survey to provide feedback. The survey can be accessed on the home page of the TBCC website, tillamookbaycc.edu. The college will use the input from the survey to develop the new strategic priorities, mission and vision statement and values. They will also be holding several focus groups and one-on-one interviews in the coming months.
TBCC recently completed a successful first accreditation cycle, which means it has completed its first strategic plan. The college will now build on the success of its current plan to develop a new strategic plan for the college.
To help with this process, TBCC has contracted with The Corragio Group who have extensive experience working with colleges and universities to develop strategic plans. They will be working with TBCC staff to collect feedback from students, faculty and staff, and community members over the winter and spring 2022.
"We want to hear as many voices as possible to ensure we are taking the college in the best direction possible over the next seven years," Tomlin said. "This is an excellent time for TBCC to look toward the future. We are planning to construct a new Healthcare Education and Training Center, start a new nursing program and renovate our newly-purchased Center for Industrial Technology. We will also be developing new career-technical programs to serve Tillamook County with opportunities for people to receive training for high paying careers."
The new strategic plan will be adopted by the Board of Education and implemented in July of 2022. To learn more about TBCC and the strategic planning process, visit the Strategic Planning & Accreditation pages on the TBCC website, tillamookbaycc.edu.