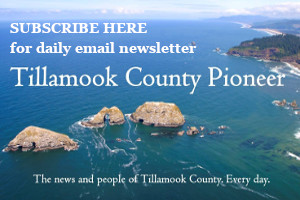 By now you know that wearing a face covering, face shield or mask is one of the most effective things you can do to help keep our communities safe during the COVID-19 pandemic.
OHA's Safe + Strong campaign has developed new shareable graphics about how face coverings help us protect the people we care about.
Learning about testing: Is it possible to get a false positive?
Viral tests for COVID-19 are the most reliable way to diagnose someone with COVID-19. They are right more than 95 percent of the time. If you have a confirmed positive COVID-19 test, you need to self-isolate for at least 10 days, even if you don't have symptoms.
To learn more about COVID-19 testing, visit healthoregon.org/covid19testing.
Weekly report shows COVID-19 cases declined last week
The Oregon Health Authority released its weekly report Wednesday August 26th, which showed a 13% drop in daily cases for the week of Aug. 16 to Aug. 23. OHA recorded 1,704 new cases of COVID-19 cases — down from previous week's tally of 1,963.
Slightly fewer Oregonians were tested for the week, which had a total of 24,177 people tested. That total includes testing done at all locations including commercial non-hospital-based laboratories, hospital laboratories and Oregon State Public Health Laboratory.
The rate of positive tests also declined to 5.1% from 5.4%.
The age group most affected by the virus remains 20-29, although the elderly remain the hardest hit age group. COVID-19 hospitalization and death rates increase with age; almost half of the 420 deaths have been among people 80 or older, and 75% in people 70 and older.
Oregon reports 222 new confirmed and presumptive COVID-19 cases, 6 new deaths
COVID-19 has claimed six more lives in Oregon, raising the state's death toll to 433, the Oregon Health Authority reported Wednesday August 26th.
OHA reported 222 new confirmed and presumptive cases of COVID-19, bringing the state total to 25,571.
The new confirmed and presumptive COVID-19 cases reported are in the following counties: Benton (1), Clackamas (15), Columbia (1), Coos (5), Deschutes (4), Douglas (4), Jackson (25), Josephine (2), Lane (8), Lincoln (3), Linn (1), Malheur (9), Marion (38), Morrow (2), Multnomah (54), Polk (1), Umatilla (24), Union (3), Wasco (1), Washington (18), and Yamhill (3).