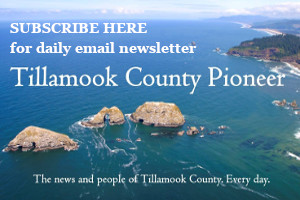 PORTLAND, Ore. — The Oregon Health Authority today, November 19th, is reporting the largest daily number of COVID-19 cases and deaths since the beginning of the pandemic in Oregon.
"We offer our condolences to everyone who has lost a loved one to COVID-19," said OHA Director Patrick Allen.
Sadly, we have also surpassed our 800th COVID-19 death today, November 19th, less than three weeks after marking the 700th death. These are family, friends, neighbors and we note their deaths with sadness and a renewed determination to suppress the spread of the virus.
"I have heard frequently from those who have refused to believe this pandemic is serious if we aren't seeing hospitalizations and deaths. Those hospitalizations and deaths are here, and are only likely to go up. Please take this seriously, and do what you can to slow the spread: wash your hands, wear a mask, and limit the number of people you come in close contact with."
COVID-19 has claimed 20 more lives in Oregon, raising the state's death toll to 808, the Oregon Health Authority reported today November 19th.
Oregon Health Authority reported 1225 new confirmed and presumptive cases of COVID-19 bringing the state total to 60,873.
The new cases are in the following counties: Baker (4), Benton (16), Clackamas (121), Clatsop (2), Columbia (14), Coos (8), Crook (6), Curry (6), Deschutes (31), Douglas (21), Grant (3), Harney (5), Hood River (8), Jackson (89), Jefferson (10), Josephine (13), Klamath (20), Lake (5), Lane (130), Lincoln (1), Linn (11), Malheur (21), Marion (84), Morrow (1), Multnomah (376), Polk (20), Umatilla (20), Union (8), Wasco (8), Washington (127), and Yamhill (36).
COVID-19 hospitalizations continue to rise
The number of hospitalized COVID-19 patients across Oregon increased to 414 today eight more than yesterday, marking a new record for the pandemic.
There are 96 COVID-19 patients in Intensive Care Unit (ICU) beds, two fewer than yesterday.
More information about hospital capacity can be found here.
Below is a chart showing the trend of hospitalizations in Oregon.
Stay informed about COVID-19:
Oregon response: The Oregon Health Authority leads the state response.
United States response: The Centers for Disease Control and Prevention leads the U.S. response.
Global response: The World Health Organization guides the global response.