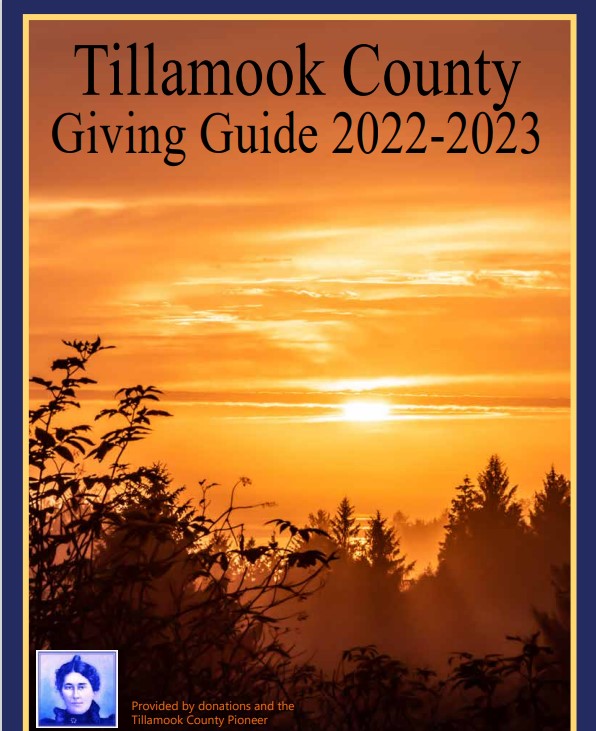 Pictured: Michele Bradley and Pami Boomer, POTB, Meghan Burdick, Visit Tillamook Coast, Emma Poulsen, Kristine Hayes, Jeremy Horton, Maureen Taylor, Anne McBride PHOTO BY DON BEST
On Friday June 23rd at 4 pm the ribbon cutting for the Rockaway Beach Visitors Information Center and historic caboose re-model resulting from a local TLT grant launched the weekends activities, including the Pirates Festival. The Rockaway Beach Chamber of Commerce is excited to share the recently completed remodel to the Visitors Information Center and Historic Caboose.
The Rockaway Beach Chamber of Commerce would like to give a special thanks to the Port of Tillamook Bay for our continued partnership, sponsoring the Chamber, and allowing us to achieve the goals of the grant.
The improvements made for the project were done as a result of a grant awarded by the Tillamook County Board of Commissioners and generous donations. Grant funds were through a transient lodging tax (TLT) grant. The grant allowed us to improve safety, re-roof, and repaint the caboose. It will last for many years to come.
By updating the exterior of the Historic Caboose the local 60-year-old Chamber of Commerce volunteers to keep providing information to thousands of visitors a year. Information that is distributed from the Historic Caboose comes form local and state agencies to better educate visitors of our area as well as all other areas of Tillamook County.
Our Visitors Information Center Historic Caboose is already a local landmark strategically placed along Hwy 101 in the middle of the downtown corridor. We offer sought after information, so that every visitor will leave informed of the wonderful opportunities available throughout Rockaway Beach and the surrounding cities. Come visit the caboose you will find a treasure trove of, literature, maps about attractions, and services countywide. Information Center materials include; natural recourses, parks, historical landmarks, trails, community events, as well as serving the local businesses. We help to maintain the local economy by placing added emphasis on local services, businesses, and points of interest in the area that the visitor wants to see when they enjoy our coast.
The Chamber would like to say a special THANK YOU, for support of this project to; Tillamook County Commissioners, Port of Tillamook Bay, Tillamook County Tourism Advisory Committee and Economic Development Council, Divinci Roofing, Brown Roofing, Carlson Roofing, Rosenbergs Builders Supply, and Sherwin Williams
www.RockawayBeach.net