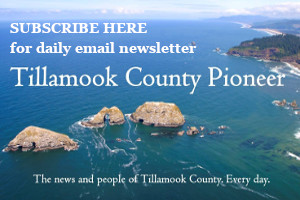 OPEN HOUSE SATURDAY, JUNE 23 AND SUNDAY JUNE 24 – Noon – 4:00 PM
June 21, 2018. Garibaldi, Oregon. The Garibaldi Cultural Heritage Initiative (GCHI) is pleased to announce a public Open House at the Historic U.S. Coast Guard Boathouse in Garibaldi on Saturday, June 23rd and Sunday June 24th, from 12pm-4pm. This is the first opportunity for the general public to see initial refurbishments to the historic building and to view the new installation Living Boathouse Photography & Design Exhibition.
What: Historic U.S. Coast Guard Open House in Garibaldi and Living Boathouse Design & Photography Exhibition
Where: Historic U.S. Coast Guard Boathouse at Pier's End 1209 Bay Lane (turn a S 12th and follow to parking lot at base of pier) Garibaldi OR 97118
When: Saturday, June 23, 2018, 12pm-4pm Sunday, June 24, 2018, 12pm-4pm
Price: Free admission. Donations greatly appreciated to fund further Boathouse preservation efforts.
LIVING BOATHOUSE DESIGN & PHOTOGRAPHY EXHBITION
This new exhibition titled Living Boathouse has been developed to celebrate this glorious landmark and draw attention to the architectural details and history. The exhibition will feature new photography from Mike Arseneault, Rodney Dahl, Johanna Froese, Lani High, Joe Hudspeth, Mike Krutsinger, Doug Owen, Ted Purchase, Joshua Stills, Laurie Jean Wicker and vintage photography from the family of John Luquette. All photos were taken on August 31, 2017, from 7:00 am to 9:00 pm and all photographers have donated select photographs to GCHI to help promote awareness and support #SaveTheBoathouse fundraising efforts.
The Gallery design and curation is by RecreateNow in Rockaway Beach – a branding and creative consultancy serving the arts and cultural community and modern business in Tillamook County. RecreateNow also donated design, photo prints and printing.
HISTORIC U.S. COAST GUARD BOATHOUSE, GARIBALDI, OREGON
Situated above the water in close walking distance to the Port Waterfront District and Garibaldi City Center, The Historic U.S. Coast Guard Boathouse (previously known as Pier's End) boasts a freestanding walkway extending 760 feet out into the bay on a series of over 100 individual pilings.
The Pier is currently open to the public year-round courtesy of an agreement between Oregon Department of Fish and Wildlife and the Port and City of Garibaldi. With a concrete stairwell providing access to the shoreline and seven handicapped-accessible turnouts often utilized as platforms for fishing, crabbing and wildlife viewing, the Pier is a popular recreational site in all seasons. A gravel parking lot services the site with portable restroom facilities and a trash receptacle.
The building's most significant historical value is its designation as an intact former United States Coast Guard Lifeboat Station. Plans for what is now called the Historic U.S. Coast Guard Boathouse were drawn in 1934. Construction began in 1936, and the marine railway became fully operational in June 1937. The structure could accommodate two 36-foot motor lifeboats (MLBs) and one 26-foot oar-powered surfboat, all individually served by rails which merged into one set of launching rails. This system allowed lifeboats to be rapidly launched fully manned.
This boathouse first served the Tillamook Bay Station located in Barview, and then continued after the move to Garibaldi in 1943. It was decommissioned in the early 1960s when the Coast Guard relocated to a new facility, and later the boathouse became property of the Port of Garibaldi.
One of the last of its kind, the Historic U.S. Coast Guard Boathouse is an incredibly unique cultural resource and maritime heritage asset. Since 1936, this site has endured the rugged test of environment and condition on the north end of Tillamook Bay. It is a staggering testimony to the enduring spirit of the founding members of our Tillamook Coast. Our hope is that our community today, and the next generation, will embrace the legacy of our past and preserve this historic structure and "living boathouse" for generations to come.
THE GARIBALDI CULTURAL HERITAGE INITIATIVE
The Garibaldi Cultural Heritage Initiative is a 501(c) (3) non-profit organization dedicated to the rehabilitation of the Historic U.S. Coast Guard Boathouse at Pier's End and the support of cultural heritage enhancement projects on the Tillamook Coast. Project partners represent a diverse variety of community stakeholders committed to stewardship of our area's local cultural and natural resources. GCHI partners with local school districts and non-profit organizations to offer educational and recreational experiences such as guided hikes, marine harvest clinics and local food experiences, film and photography exhibits, as well as field trips at the Boathouse and surrounding areas.
The Boathouse is also a top tourist destination on the Oregon Coast, and a designated tourist destination on the Tillamook Bay Cultural Route as well as a participant in the 2018 North Coast Food Trail.
The Board of the Garibaldi Cultural Heritage Initiative would like to extend thanks to the Port of Garibaldi and the City of Garibaldi, the U.S. Coast Guard (Tillamook Bay), partners, donors, and volunteers who have helped tremendously with refurbishments to date. Join us and be inspired by this historic building, learn more about its history and find out how you can be part of its future.
https://www.youtube.com/watch?v=d4-tkveU8AI
https://www.youtube.com/watch?v=DdkTgO4iX_c&t=11s
To find out more about the Garibaldi Cultural Heritage Initiative or to donate directly online to this preservation project, visit www.savegaribaldipier.org.
Follow the Garibaldi Cultural Heritage Initiative on Facebook for posts about future open houses and events at the Boathouse.: www.facebook.com/groups/GaribaldiCulturalHeritageInitiative/