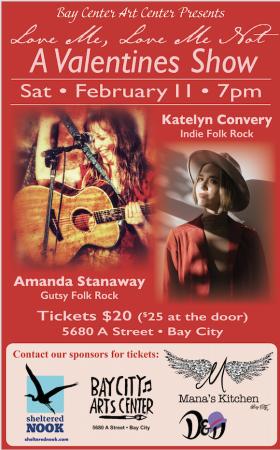 Twining Texture : A Natural Fiber Basket
with Kathleen Kanas
September 9-10 | 10:00am-2:00pm
Tuition $125 | Materials fee $25
Twining Texture : A Natural Fiber Basket
Join Manzanita artist Kathleen Kanas for a two-day natural fiber basket workshop. Participants will use the technique of twining to weave a basket using a variety of highly textural natural materials. Start to finish, guided by visual samples and instructor tips, twining fibers with design in mind will be emphasized. Completed baskets will measure approximately 7" high, with a 7" base and circumference of 28"- 30". Weaving with natural materials that have irregularities can be challenging, but the results are exciting. The first day will cover twining, understanding the first steps to construction, completing the base, and starting the upturned sides. Day two is a continuation of the sides developing the patterns and finishing off with a fringed rim. Embellishing the basket with special touches such as pods, beads, or other special objects can be applied as a final step.
Follow this link to register or learn more about this workshop:
https://hoffmanarts.org/events/twining-texture-a-natural-fiber-basket/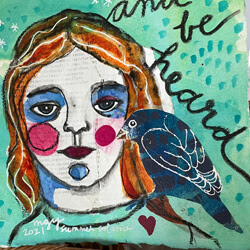 Wild and Crazy Portraits
with Melissa Young
October 3 | 10:00am -3:00pm
Tuition $65 |Materials Fee $20
Hoffman Center for the Arts | 594 Laneda Avenue | Manzanita
Take a walk on the wild side,
and take your creative side on a joy ride!
Learn wonky, free-form portrait drawing that requires no previous art experience. Create a paper-based mixed media project using pages torn from a book, layered onto a background, and adorned with whatever features they ask for. Melissa will introduce you to multiple mediums to explore their qualities: from gesso to high flow acrylics, water-soluble pencils, matte medium, and acrylic markers.
You'll be encouraged to trust your instincts and go for it with reckless abandon! This workshop will be fun, not serious or perfect, and you'll take home an 8" x 10" finished piece, which hopefully sparks future creative endeavors.
Bring a reference photo along, even a selfie, but don't expect your art to look anything like it. The materials fee includes all supplies. All you need to bring is an open mind and a sense of humor!
Follow this link for more information about the workshop or to register: https://hoffmanarts.org/events/crazy_portraits/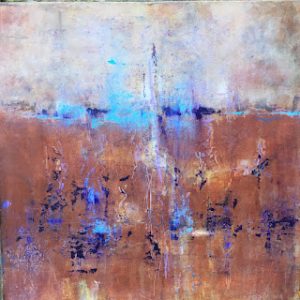 Introduction to Oil and Cold Wax
with Lynne Wintermute
October 23-24 | 1:00-4:00pm
Tuition $180 | Materials fee $25
HCA Event Room in person
Hoffman Center for the Arts | 594 Laneda Avenue | Manzanita
Introduction to Oil and Cold Wax
Neskowin artist, Lynne Wintermute, returns to Hoffman Center in an extended opportunity for students to discover and deepen their experience in painting with oil and cold wax. The oil and cold wax medium brings luminous layers of color and mystery to abstract and landscape paintings. Like archeologists in paint, students will learn layering and texturing techniques to create magical colors and tones.
This workshop introduces the medium and includes instruction on color theory and composition. It provides the basics from underpainting and application of wax layers to simple mark-making and textures. All participants will receive a 30-page handout on working in oil and cold wax.
Note: This introductory course is the first of two workshops on offer with Wintermute. It is followed on October 28-29 by an advanced course that focuses on texture, mark-making, layering, reduction, masking, and more tools for students already comfortable with oil and cold wax medium. These are stand-alone workshops.
Follow this link for more information or to register for one or both of the oil and cold wax workshops: https://hoffmanarts.org/events/introduction-to-oil-and-cold-wax/