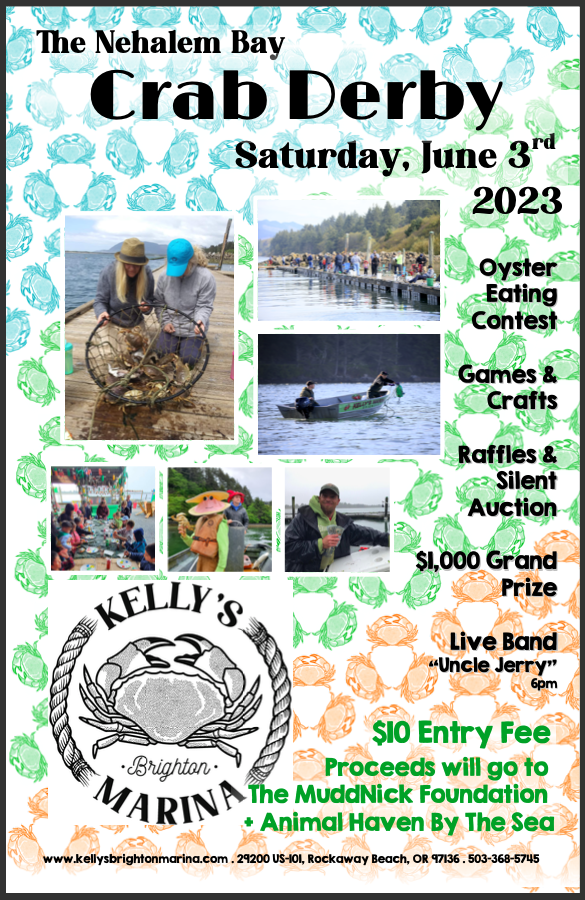 The Hoffman Center for the Arts Gallery show for March "Inspired By Nature," will feature the work of two artists: paintings by Jenny Stanley and acrylic paintings and prints by Christine Harrison. Additionally ceramics artists of the Hoffman Clay Program, Shane Sjogren and Leverng Thomas, will have their work on display.
The show opens Friday, March 6, 1 pm to 5 pm and will run through March 29. An Opening Reception will be held Saturday, March 7 from 3 pm to 5 pm. This is a free event and light refreshments will be served.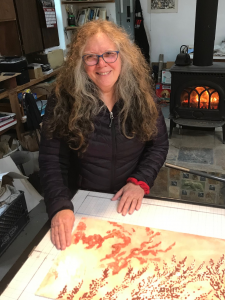 Christine Harrison is a visual artist living and working in Tillamook, Oregon. She is a painter, printmaker and sculptor. Harrison is a founding member of Art, Accelerated, a non-profit artist-based organization promoting the arts in Tillamook County, Oregon. Their first successful show was held in August, 2015. The organization continues to support contemporary artists with exhibitions, performances, and education programs for youth and adults. Harrison received the 2013 Oregon Coast Art Council Mid-career Artist award and exhibit, held at the Visual Art Center, Newport, OR. The show consisted of paintings and pastels.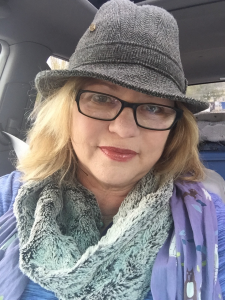 Jenny Stanley lives and works in the Oregon Coastal town of Oceanside. She paints in oils, watercolor, acrylic and also does encaustic work. "I feel such a connection to the land and sea in this part of the country. With it's wild winter storms, spring rains and the way the clouds chase each other across the sky above the sea. The graceful waves of reeds along our waterways – I've tried to capture some of these images in my work." Jenny majored in Fine Art in college and has studied throughout the United States and Europe. In addition, Jenny is an award-winning illustrator of children's books. Barron's of New York currently publishes her illustrated books. Her paintings can be found in private and corporate art collections throughout the United States and Europe.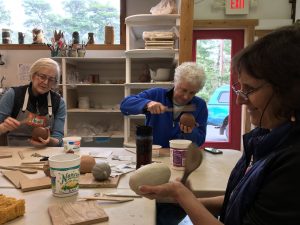 The Clay Program is celebrating its thirteenth year at the Hoffman, growing from a handful of clay enthusiasts – to a busy, full-fledged studio of creative and accomplished artists.
Today the open studio hosts over 2,000 visits a year and offers individual and group workshops, as well as exhibits such as this throughout the year. The group holds an annual fundraising sale mid-summer in the "Wondergarden", which is also home to a ceramic totem in memory of Kathleen Ryan, the clay program's founder.
For the Hoffman Gallery's March show, North Coast artists were challenged to create clay works that were 'Inspired by Nature.' All works are handmade, or thrown on a wheel and sculptural, ornamental or functional in purpose.
The Hoffman Gallery is a program of Hoffman Center for the Arts and is located at 594 Laneda Avenue in Manzanita, OR. For information of the March Gallery show and upcoming shows, please visit https://hoffmanarts.org/hoffman-gallery/
The Hoffman Gallery hours are Fridays through Sundays, 1 pm to 5 pm. The gallery is free and open to the public.