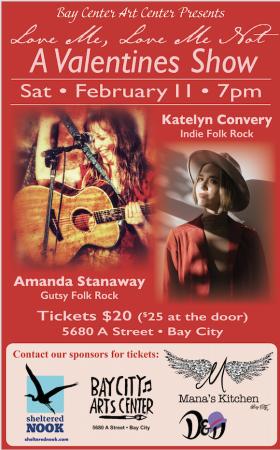 Hoffman Center for the Arts proudly presents Terry Robb live in concert on his Confessin' My Dues Tour Saturday, April 11 in Manzanita, Oregon.
Terry has played Manzanita numerous times and this will be his second time at Hoffman Center.
Terry Robb is hailed as one of the finest acoustic guitarists on the international scene and a virtuoso of acoustic blues guitar. His signature fingerpicking style landed him in the Oregon Music Hall of Fame, garnered him a namesake award – the Terry Robb Muddy Award for Acoustic Guitar – from the Cascade Blues Association, and earned him international acclaim.
Robb released his 15th solo album, Confessin' My Dues, to critical acclaim in 2019. The album quickly soared to the Billboard Blues Chart, Living Blues Radio Report, Roots Music Report and the International Blues Broadcasters Album Chart, and gained Robb the 2019 Muddy Award for Pacific Northwest Recording and a 2020 Blues Music Award nomination for Acoustic Blues Album.
Robb blends influences as wide-ranging as country blues to Coltrane, ragtime to Hendrix, Americana to American Primitivism. "Robb demonstrates blues' expansiveness, and his own versatility, not on a travelogue of covers, but an album of originals," said Dan Forte of Vintage Guitar magazine. "In Terry Robb's hands, it not only makes perfect sense, it makes perfect blues sense." And Frank Matheis of Living Blues magazine added "He's not just technically sublime; he plays with unrestrained passion you will feel deep down inside."
"Every release that Terry Robb puts out is a cause to celebrate," said Greg Johnson, president of the Cascade Blues Association. "There are not many guitarists in the blues or any genre that you can come by that are as detailed and clever with their creativity. Confessin' My Dues is yet another example of Terry Robb doing what he does best leaving us with a sense of awe and joy with every note he plays. It's a winning formula that continues to lead the pack."
Terry Robb
Hoffman Center for the Arts, 594 Laneda Ave., Manzanita, OR 97130
Saturday, April 11, 2020 at 7:00pm
$20 – fully seated – all ages show
We recommend purchasing your tickets online at https://terryrobbmanzanita.bpt.me
We expect a sell-out crowd.