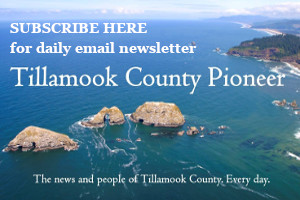 Delight in diminutive art galleries filled with original paintings, drawings, writings, and ceramics created by local artists and installed for the month of July at the Hoffman Center for the Arts. These Lilliputian art galleries make a perfect visit with family and friends. They can be seen any time of day for free at the Hoffman Wonder Garden, 595 Laneda Avenue, Manzanita, Oregon.
Buy a $10 ticket to win one of the five galleries! Proceeds from this raffle help to fund the Hoffman mission to bring affordable arts and culture events, classes, and presentations to the Hoffman community.
These five exquisite Tiny Art Galleries on display at the Hoffman Center and Hoffman (wonderful) Wonder Garden. Art created and donated by local artists Chris Biegun, Emily Ransdell, Dorota Haber-Lehigh, Lloyd Lindley, Susan Walsh, Pam Greene, Tammy Litwinchuck, and William Walsh is featured. If you are smitten with the tiny art (as many of us are) each gallery is being raffled for $10 per ticket to help fuel the Hoffman mission of providing affordable, quality, creative opportunities to our community and visitors. Winners will be drawn on August 1st, and the winner must be able to pick up and move their gallery.
Tickets on sale through July. Raffle winners will be notified on August 1 and must be able to pick up their own tiny art gallery. These cannot be shipped.
For information about each Tiny Gallery and to purchase raffle tickets click the links below:
---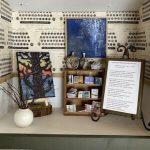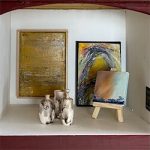 Tiny Gallery Event & Raffle


July 2, 2021 – July 31, 2021




8:00 am – 8:00 pm
Address: Hoffman Center Wonder Gardens, 595 Laneda Avenue, Manzanita, Oregon; Situated on the main street in Manzanita just a few blocks west of Highway 101, the Wonder Garden is located next to the North Tillamook Library.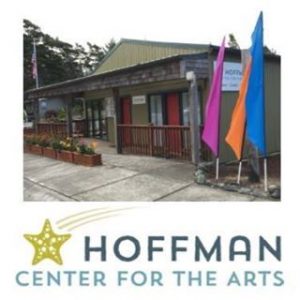 Fund Raising Challenge- Dollar-for-Dollar Match through July 31st
Generous donors are offering a fundraising challenge through July 31.  Every dollar you and others donate – up to $25,000 – will be matched dollar for dollar. Your donations underwrite the creative classes and events offered through the Hoffman. 
We thank donors Dave Holt, Amy Bell and Mike Woodin, Toni and Chip Greening, David and Nancy Stanchfield and the entire board of directors: Mary & Mark Roberts, Terri Desaro & Craig Nern,  Sharon & Dr. Steven Gibson,  Marc  & Trish Johnson,  Candace Kramer, Bonnie Laing Malcolmson, Janice & Brad Berman, Kathryn Stock & Deb Tinnen for making this challenge possible!
Please help us reach our goal of raising $50,000 by contributing to Hoffman Center for the Arts by sending a check to P.O. Box 678, Manzanita, Oregon 97130  or by donating on-line at Donate Today