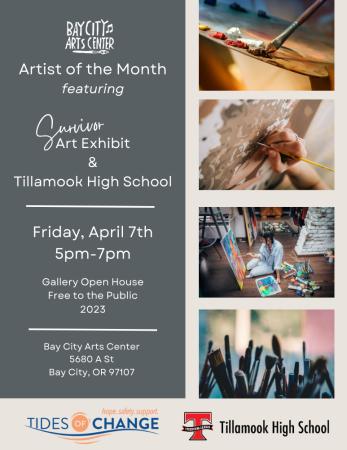 Hoffman Gallery September Show Featuring the works of Matthew Dennison, Lena Lencek, and Serafine Lilien
Open Thursday through Sunday | September 2-26 | 1:00-5:00pm
Free and open to the public – masks required
Hoffman Center for the Arts | 594 Laneda Avenue | Manzanita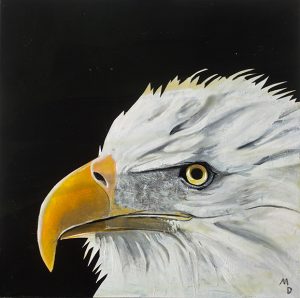 Matthew Dennison – Land Cell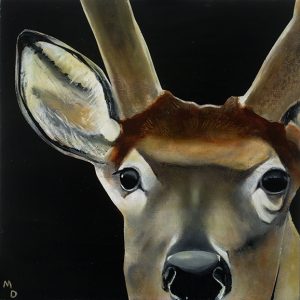 I am interested in the natural world. I hope my work creates a conversation, perhaps on the fragility of the world around us and the beauty contained there. We are a thread in these layers of life around us. My intent is to point people back to the natural world, reminding us that we are connected to this land and place.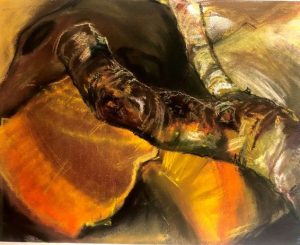 Lena Lencek – Still Lives in a Time of Turmoil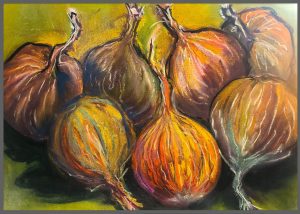 Life has taken me from the Adriatic Sea and Julian Alps of my childhood in Italy; to the East Coast of the US, where I studied Russian philology and studio arts; to many continents and seas (to paint, teach, exhibit); and to the Pacific Northwest, where I teach at Reed College and write and paint in Neahkahnie and Manzanita. My drawings and paintings, which I call "geochromes," remember Arthur Dove, Albert and Arthur Runquist, Benozzo Gozzoli, and my sister, Alice Lenček.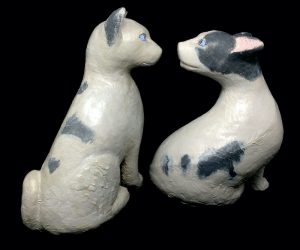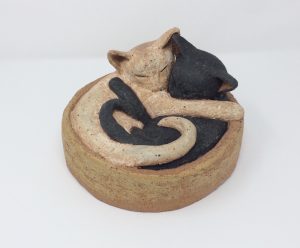 Serafine Lilien
Serafine works in clay to create whimsical yet realistic sculptures of dogs and cats. She captures the character of the animals and sees and creates their love and sensitivity in the gestures and poses of her pieces. Her art background is classic from studying and sculpting the figure at the National Academy of Design in NY and Artida Arts Inc. in Italy. She has an undergraduate degree in Medical Illustration and has been a part time artist for all her life. She also has a master's degree in Human Factors and Ergonomics and has her own local woman-owned business doing Ergonomic Evaluations (www.ergoarts.net).
Learn more about each artist and view their profiles at https://hoffmanarts.org/events/gallery-show-sept-2021/