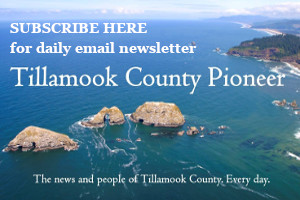 The Hoffman Center for the Arts in Manzanita will screen the 2019 UK art documentary "Art & Mind," written and directed by Amerlie Ravalec, Friday, May 17 at 7:30 p.m. The film lasts 70 minutes, and admission will be $10.
Described as "a journey into art, madness and the unconscious," the film explores visionary artists and the creative impulse, from the Flemish Masters of the Renaissance to the avant-garde movement of Surrealism and the unsung geniuses of Art Brut and Outsider Art.
Art & Mind presents art historians, artists, museum curators, psychiatrists, and neuroscientists to explore the relationship between art and madness. More than 30 artists are featured, including Hieronymus Bosch, Francisco Goya, Vincent Van Gogh, William Blake, Edvard Munch, Salvador Dali, and Carl Jung.
According to Ravelec, the theme of madness inspired some of the most incredible painters in history, but mad people often experienced an unstoppable urge to create art too.
Ravalec is a London-based Parisian director. Her previous documentary "Industrial Soundtrack For The Urban Decay" traced the origins of Industrial music, from
Her debut film "Paris/Berlin: 20 Years Of Underground Techno" documented the underground movement of techno through the lens of two very different cities, from secret Parisian parties to Berlin's infamous Berghain club.