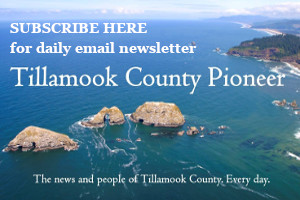 The Hoffman Center for the Arts in Manzanita will screen the unique and gripping short documentary "Henry's Hair" Friday, May 18 at 7:30 p.m. Admission will be free, but donations will be accepted to support the film and fund its wider distribution.
Shot in Portland and Manzanita by filmmaker Dean McCrea, the documentary was initially about his son, 13-year-old Henry McCrea, losing his mother to cancer, yet fighting to grow out his hair, despite school pressure, so he could donate it to the Locks of Love program for people who have survived cancer.
Nothing was done with the footage, until a decade later when Dean McCrea decided to finish the story. Unfortunately, he was suddenly diagnosed with terminal heart disease and given a short life prognosis. Time became critical.
Dean's filmmaker colleagues stepped in to help complete the work, which shows a young teen transitioning from the innocence of a carefree childhood to the complexities of a premature adulthood – preparing for more death in his future.
Filmmaker Dean McCrea and film subject Henry McCrea will attend the screening.