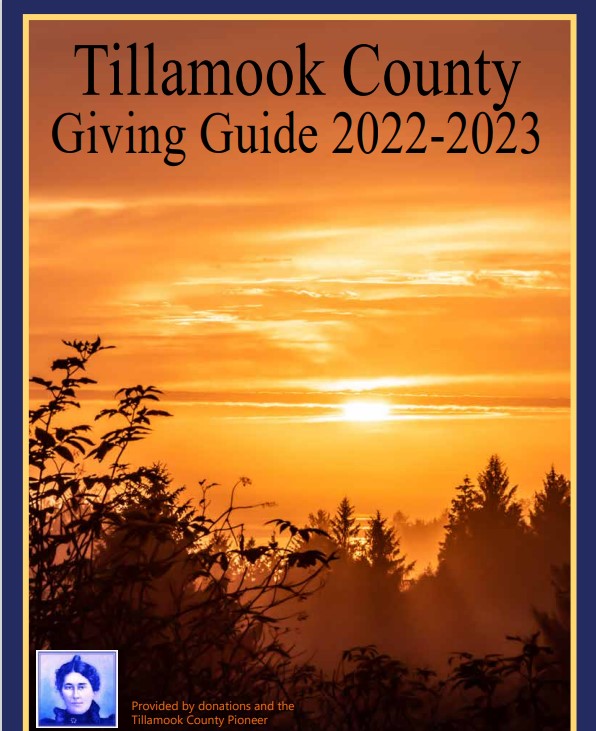 Happy Holidays! Once more, The Tillamook Ecumenical Community is reaching out to the citizens of Tillamook. The Christmas Season will be here before you know it and the TEC is launching the Tillamook Christmas Basket Project.
The Tillamook Ecumenical Community tries each year to make Christmas as joyous as possible for the Christmas Basket recipients. Each year Tillamook families in need, sign up for a food basket and every year there are more families than there are resources.
We could not meet the needs of those during this holiday season if it was not for our provider's. We at TEC believe that this program is a partnership between these sponsors and the families.
Our providers make it possible to have this holiday event! Without these heartfelt, generous, gifting, individuals, this program would not be possible. We at the TEC, encourage all to contact us and become involved. We invite you with your family, through your business or groups, to adopt a family this holiday season. For approximately $75 to $100, you can give a family in need, a Christmas dinner to remember. To participate, the sign-up cutoff date is Monday, November 13, 2017. Donations are also greatly appreciated!
Beginning on October 9th, Monday, families wishing to receive a Christmas dinner food box are encouraged to pick up an application at:  CARE, 2310 1st St, Tillamook, Monday through Friday from 9 am to 3 pm.
This completed application must be returned no later than Monday, November 13th 2017. This will give our providers enough time to receive their family lists, shop and prepare the baskets.
In addition, participants may pick up the applications at any one of the several community meal sites, The Food Pantry and CARE. All applications should be returned to CARE for processing.
After hours, applications can also be dropped off at any one of the churches listed through the mail slots.
St Albans Episcopal Monday-Thursday,   6th and Laurel, Tillamook
St John's UCC Tuesday- Friday,   6th and Laurel, Tillamook
Sacred Heart Catholic Church Tuesday-Friday,   5th and Miller, Tillamook
We could not meet the needs of those during this holiday season if it was not for our providers.
Any additional questions will be provided by Dave Stuck at St. Alban's Episcopal Church, 503-842-6192.
The TEC, is a faith based organization, which includes St Alban Episcopal Church, St John's UCC, St Peters Lutheran, Tillamook United Methodist Church, Sacred Heart Catholic Church, who wish to express their gratitude to all who participates.