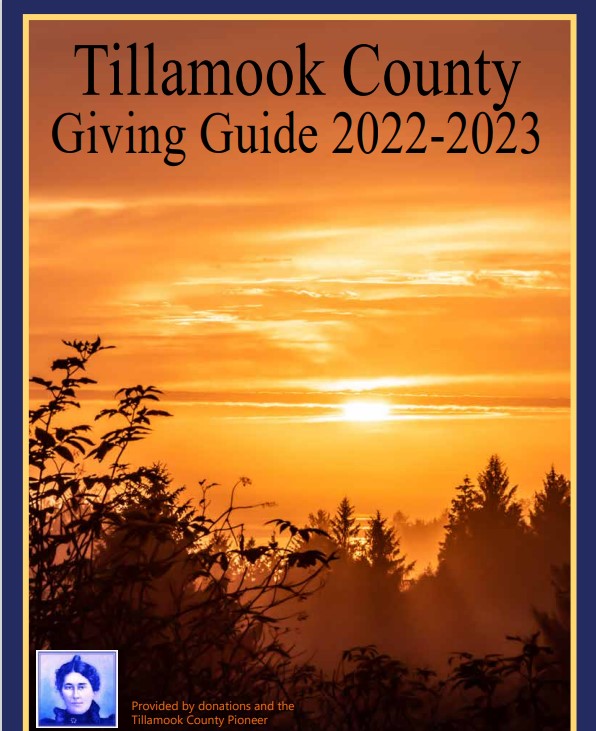 Tillamook, Oregon – Community Action Resource Enterprises, Inc. (CARE) announces its annual Homeless Connect event, to be held on Wednesday, January 30, 2019, from 2-5pm at the Sacred Heart Catholic Church gym at 2411 5th Street in downtown Tillamook. There will also be a free mobile dental clinic onsite from noon to 5pm that day, as well as pet care starting at 10am.
This event is open to anyone in the county who lacks a safe and stable place to call home, whether they are camping, living in a travel trailer, staying with friends or family members, or "couch-surfing."
There will be a free hot meal, clothing, toiletries/first aid items, haircuts, tents, tarps, and other bedding, flu shots and nurse. There will also be community information and resources. This is a pet and child friendly event!
Each year, CARE conducts a count of homeless people in our community. This event not only connects people in need with resources, but helps us to achieve a more accurate count, which helps to bring much-needed resources into the community to help!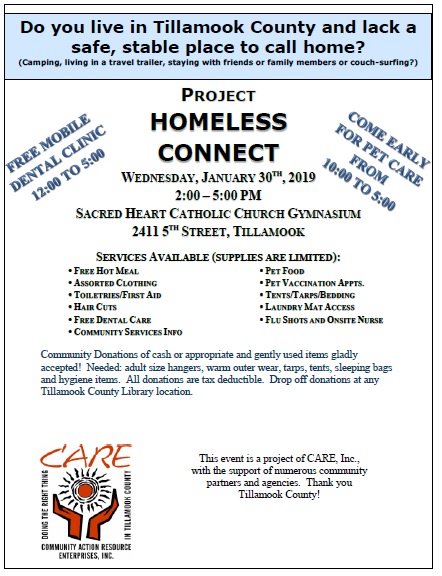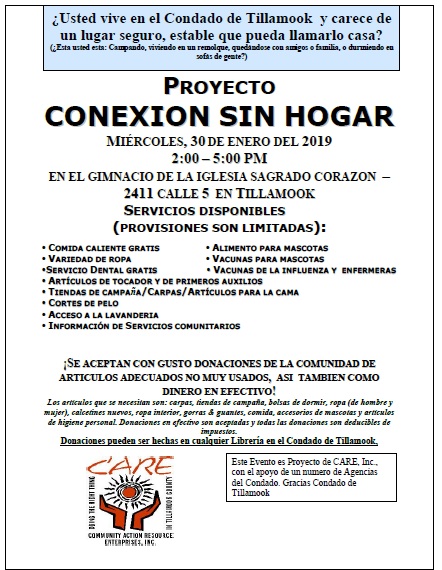 There are some ways you can help! You can refer people in need to the Homeless Connect, you can volunteer your time/services to the event, and you can also donate appropriate and gently used items, or even cash. Needed items are warm outer wear, tarps, tents, sleeping bags, hygiene items, and adult size clothing hangers. Donations can be made at any Tillamook County library branch. To volunteer, please contact Romy Carver 503-801-1205, or rcarver@careinc.org.