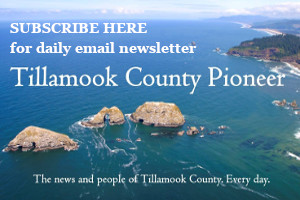 On Sunday, July 23, 2017, at approximately 2:28pm, Tillamook Police were dispatched to a disturbance at 109 Cedar in Tillamook. Upon arrival it was discovered that the resident John M. Armitage, age 49 was deceased.
As short time later his brother Jared Armitage, age 42 was contacted and taken into custody at the Tillamook County Sheriff Office where he had gone to report the incident. He was then lodged at the Tillamook County Jail with one count of Murder.
The case is being investigated by the Major Crimes Team which includes members of the City of Tillamook Police, Tillamook County Sheriff's Office, Rockaway Beach Police Department, and the Manzanita Police Department. The investigation continues and no further information will be released at this time.