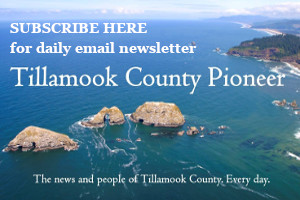 Beach grass. It's not exactly the main reason we visit the beach, yet we all know it's there billowing in the wind. But did you know there are two dominant beachgasses of the Pacific Northwest that were planted intentionally to preserve the sand dunes and prevent erosion?
Ammophila arenaria (European beachgrass) and A. breviligulata (American beachgrass) help build tall, stable dunes that increase coast protection. Beginning in the 1900s, these invasive grasses were planted deliberately – but at a harmful cost to native animal and plant species that are threatened by their presence. These beachgrasses prevent a complex trade off for land owners trying to balance conservation with coastal protection.
Recently, thanks to crowdsourced science techniques, it was discovered these two grass species are hybridizing – despite their unique and different effects on dune shape, coastal protection, and native plant diversity.
On April 22, the Friends of Netarts Bay WEBS is hosting Rebecca Mostow, a PhD candidate at Oregon State University, who will share the story of how this unexpected discovery was made and explain how you can help map new hybrids and expand our understanding of this unexpected event. You can join the presentation on Thursday via Zoom at 5 pm by registering online at netartsbaywebs.org.
This event is part of the Explore Nature series of hikes, walks, paddles and outdoor adventures. Hosted by a consortium of volunteer, community and non-profit organizations, these meaningful nature-based experiences highlight the unique beauty of Tillamook County and the work being done to preserve the area's natural resources and natural resource-based economy.
Find out more about Friends of Netarts Bay WEBS by following our Facebook and Instagram pages (@netartsbaywebs) and stay connected with the Explore Nature Partnership at www.explorenaturetillamookcoast.com or on social media (@explorenature_tillamookcoast).