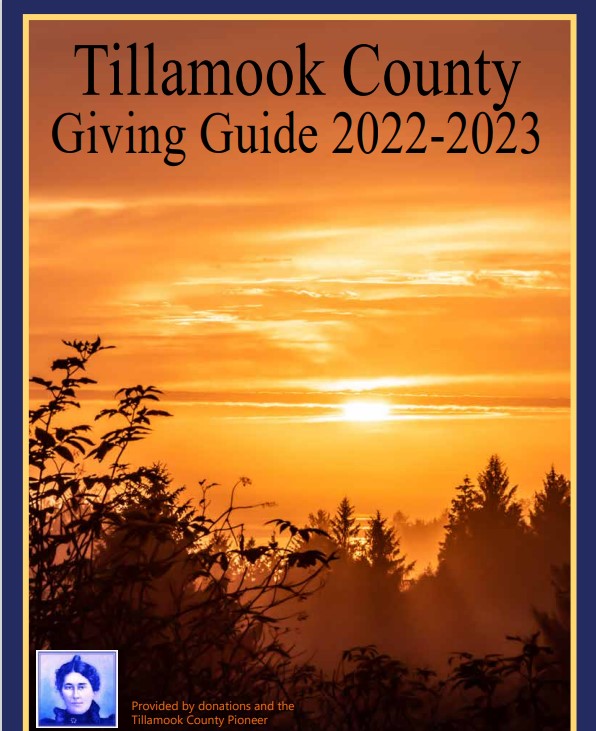 (See below for full video)
Bruce Roos has never shied away from a hard day's work, but that doesn't mean he's not ready to enjoy, and explore some other things in life that are important to him. Thirty-five years as a dairy farmer, or any life-long career, will do that to a person.  He and his wife Sandi raised their twin boys, Case and Cody, while running the farm on East Beaver Creek.
The couple is excited to enter this next phase of their lives. Yet, Bruce recognizes that at 58 years old, and with his family's medical history, he has a responsibility to ensure he will be ready, and healthy, for their new adventures.
"I have a family history of colorectal cancer. My dad got it. He was diagnosed in, I believe, 1978. He passed away in 1980 and he was sixty years old." Cornelis Roos died when Bruce was only a sophomore in high school. "I missed my dad. I went through a lot of 'life isn't fair."
As he entered his 50's, Bruce began getting screened regularly for colorectal cancer (CRC) a few years ago. During one of these colonoscopies, doctors found a polyp, which they removed. "The doctor told me that if I hadn't taken care of that when I did, I would have been a very sick man"
Bruce is not alone in this proactive family battle.  His sister Nelly was getting a CRC screening when doctors found cancer in her colon. "She was getting colonoscopies on a regular basis, every three years. It was a very aggressive form of cancer to have gotten to that stage so quickly."
Doctors removed a section of Nelly's colon and reattached it to save her life. "She is currently cancer-free, she's doing fine," said Bruce.
Bruce has made lifestyle choices to help improve his chances of avoiding a cancer diagnosis and to be in a better position to fight it if necessary. This includes lifestyle changes in diet, alcohol consumption, exercise and getting regular CRC screenings every three years.
Throughout this time, Bruce has gained a real understanding of what's important to him and how to prioritize a life-work-health balance, as he Sandi prepare for retirement. Their plans include lots of travel and spending time with family.
"We've saved enough money to go into retirement. Now, I want to be sure that I'm taking care of myself enough to enjoy the years that we've got to look forward to. Throw a grand kid in the picture and that changes things too," said Bruce, his composure immediately softening as he talks about Rose, his two-year-old granddaughter.
"I want to be around for that."
Bruce hopes that sharing his story will remind others to focus on the important things in life and to realize there are ways to increase the odds of enjoying them longer.  He believes that even if only one person decides to get a CRC screening after hearing his tale, it was worth sharing it.
"I don't know much more to add, you know, you look around, you look at life, you look at the things you enjoy, and you ask yourself, 'Do I want to be here?' If you do, there's only so much I can say.  It is up to you, but I can only recommend that if you really enjoy things in life, do these things to help prolong your life." If you are aged 50-75, contact your healthcare provider about getting screened for colorectal cancer.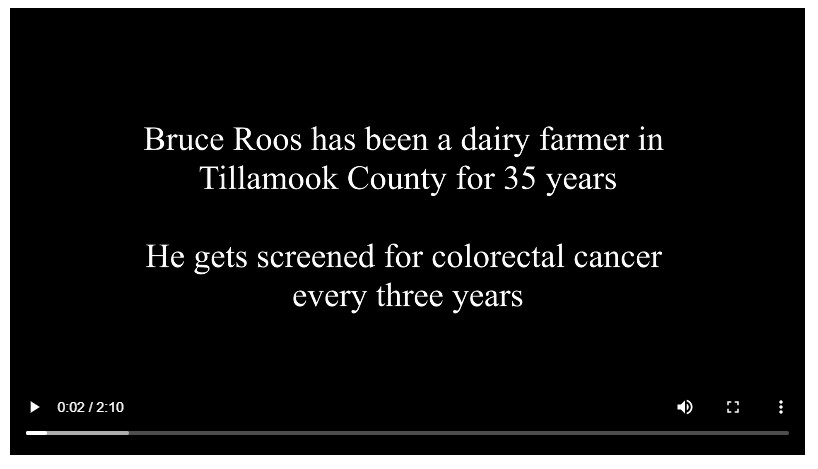 For more local health and wellness information, follow Tillamook County Wellness on Facebook, Instagram and Twitter. Or go to www.tillamookcountywellness.org.